2019 Lexus IS 300 F SPORT AWD
2019 Lexus IS 300 F SPORT AWD Review by Auto Critic Steve Hammes
Look at Lexus's current vehicle offerings and like every automaker you'll find standouts like the LS, LC, ES and then some real dogs like the GX, LX and well should we put the IS in that category too?  Last redesigned for the 2014 model year it remains the cheapest way to get into a new Lexus sedan with a starting price of around $40,000.  And in F SPORT livery it's still turning heads!  No saggy skin or bald spots, 6 years later and the IS looks as spry as ever.  But appearances can be deceiving and as a long gaze turns into meaningful conversation the IS effuses a much different vibe.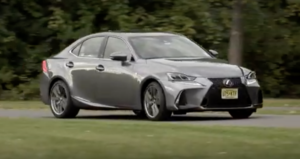 The IS is one of the oldest vehicles in the Lexus lineup so expectations have to be tempered. This one is the IS 300 AWD F Sport – so there's not much engine but it at least it looks fast. But that's the oddity of this car: as a sports sedan it's no longer a player but if was marketed as a compact luxury car then there's still some worthiness here. But at $50k it's no wonder Lexus doesn't sell many anymore. Perhaps the redesigned model due next year will recapture some of the original's glory.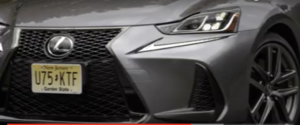 Unlike the rear-wheel drive IS 300 which is powered by a 2.0-liter turbo making 241 horsepower and 258 pound-feet of torque this all-wheel drive model runs with a 3.5-liter V6 with underwhelming output: 260 horsepower and 236 pound-feet of torque.  It also makes due with 2 less gears, still working all 4 wheels through a 6-speed auto with 70% of the drive torque distributed to the rear in normal conditions, capable of a 50:50 split when needed.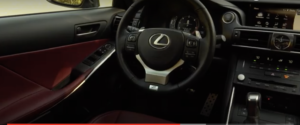 Even though the eco-minded transmission mapping makes it feel like you're driving in quicksand most of the time the IS handles pretty well but don't think of it as a sports sedan – it's more like a smart minded luxury 4 door with a sharp looks and a gorgeous interior. It's very much Lexus refined though not as quiet due it some tire noise.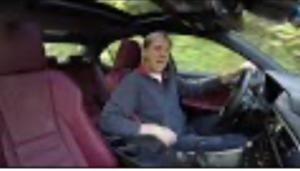 Lexus states that this is a true sport sedan in every sense of the term with exhilarating performance – that I can guarantee you it is not, but that doesn't mean it can't be enjoyed.  These sport seats are some of the best to ever meet my backside – supportive yet plush with perfect driver positioning and hey, they're red which makes this stylish cabin really pop.  Staggered-width summer-use performance tires combine with the F SPORT's unique suspension tune to keep the grip high and the IS securely planted as you're left exasperated by the lack of energy to exit the curves.  Even in Sport mode while working the paddle shifters, nothing can save this car from feeling heavy and gutless.  On the other hand, you could drive it for days…it's quite relaxed and comfortable.  The sliding gauge cluster is very cool, the cabin aesthetics, leather stitching and other details are top notch, and there are compact-appropriate sized rear seats.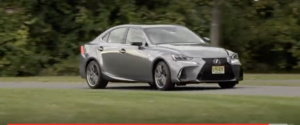 As for the electronics it's best to pretend they're not there so as not to subject yourself to the early 80s bonging noises and the frustration that comes with using this mouse pad.  And remember; CarPlay and Android Auto didn't exist when this car first hit the market and 6 years later they still don't.
New for the 2019 model year are these optional Triple Beam headlights.  Priced at $1,160 these LEDs shine the way with greater visibility and provide more visual distinction.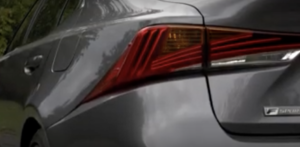 The price as-tested is $49,545, returning 21mpg in mixed driving on premium.  For some perspective a significantly more powerful BMW 330i xDrive achieves 7mpg better.  7.  
Tagged with:
2019
,
auto critic
,
AWD
,
DTwithSteveHammes
,
f sport
,
IS 300
,
latest video
,
Lexus
,
reviews
,
road test
,
Sedan
,
test drive