2017 HYUNDAI ELANTRA VIDEO REVIEW
2017 HYUNDAI ELANTRA VIDEO REVIEW by Auto Critic Steve Hammes
The compact sedan segment is seeing lots of action recently with a number of new and updated entries that have the midsizers feeling jealous. This is Hyundai's play at doing premium for less…this is the all-new Elantra.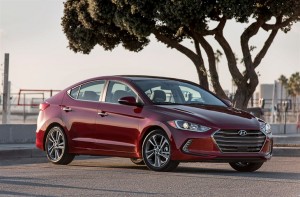 Looking at sales figures, you could say compact is the new midsize. And if you want to be technical about it, most of these cars are large enough to be classified as midsize as is the case with the Elantra. Replete with premium features and more palatable pricing, it's no wonder customers are enamored with this class of car.
If you're a regular viewer of mine, by now you know that everyone's chasing the new Honda Civic…it is the benchmark in nearly all key areas. So here we are with Hyundai's best-seller, remade for 2017 with segment-first features, class-leading safety and improved efficiency in its crosshairs. I'm driving the top trim model – the Elantra Limited which comes standard with a new 2.0-liter engine paired with a 6-speed automatic transmission. The 2 available option packages are both here too; the Tech and Ultimate. And that's where you'll find all the goodies that present the Elantra as a class above, such as Automatic Emergency Braking with Pedestrian Detection, Smart Cruise Control, HID headlights that bend in the direction of travel, an 8" touchscreen navigation system with Apple CarPlay and Android Auto, a wonderful sounding 8-speaker Infinity Premium Audio System, heated front and rear seats, driver's seat memory settings and more. Just like this, MSRP is $27,710 including destination. For some perspective, that's within a few hundred bucks of a comparable Civic.
A little longer and wider than before, the Elantra's body is lighter and stiffer while the torsion beam rear axle has had its geometry redesigned to improve ride comfort, handling and stability. But where did the car's cool styling go? Looks like another Hyundai misstep following the Sonata redesign. The front end is a letdown while the rest is conservatively derivative – disappointing from a company that used to surprise us. Even the interior design has a "been there, done that feel." Sure, it's reasonably comfortable and spacious throughout, certainly capable of seating 5 with the flat floor, but it seems as though the Elantra has plateaued in terms of its perceived quality. The next generation Blue Link system is top notch; concise, easy to use, and full of awesome features that can fully integrate your smartphone and smartwatch. Three different service packages full of added OnStar-like features are offered at subscription pricing.
From a diving standpoint the Elantra just isn't quite there. The engine feels tired, the steering has that artificial feel again and the handling is unremarkable. It is very, very quiet in here which lends to a premium sedan feel and 30mpg is certainly nice but Hyundai missed an opportunity to build a segment leader.
The efficiency-minded Atkinson Cycle is typically applied to hybrid engines where an electric motor can compensate for lost power while benefiting from the higher MPGs. Here though, the Elantra's 147 horsepower and 132 pound-feet of torque feels lacking and the next-gen 6-speed does its best CVT impersonation with undesirable sounds and sensations.  Mileage improves by 1mpg in combined driving to 32mpg, considerably less than the more powerful Civic.  The ride is Euro-tuned for a pleasant blend of feel and comfort and again, it's quietness is Lexus-like.
For a decade now, Hyundai has hung its hat on offering mega features and exciting design for a bargain price and though items such as the hands-free smart trunk are cool, the new Elantra comes up short with the power to surprise.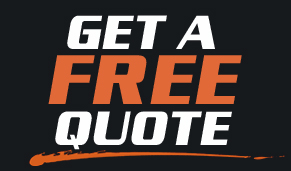 CLICK HERE to get a FREE ONLINE PRICE QUOTE for your next NEW CAR from a dealer near you. Absolutely NO OBLIGATION. 

CLICK HERE to LIKE TestDriveNow.com on FaceBook!

FOLLOW Steve Hammes on Twitter @DriveTimeVideos!
Tagged with:
2017
,
auto critic
,
COMPACT SUV
,
DT with Steve Hammes
,
elantra
,
Hyundai
,
latest video
,
Limited
,
midsize SUV
,
reviews
,
road test
,
small suv
,
steve hammes
,
test drive