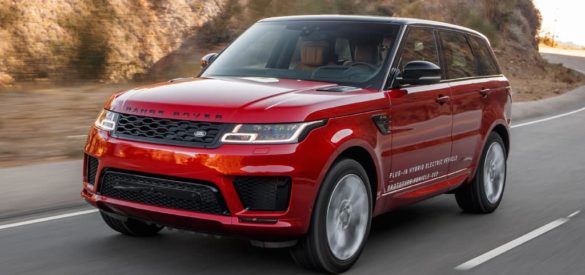 Range Rover Sport effortlessly combines dynamic on-road performance with trademark all-terrain capability, while its luxurious interior seamlessly integrates the latest technologies.
The distinctive exterior features trademark design elements that have defined the SUV segment. At the front a purposeful grille integrates with the sleek lines of its iconic clam-shell bonnet while, in profile, the floating roof and rising belt line confirm its Range Rover heritage.
Inside, the cabin mixes luxurious materials with crafted details to create a cosseting yet unmistakably dynamic atmosphere. The intuitive integration of advanced technologies, puts functionality at the driver's fingertips while minimising driver distraction.
Range Rover Sport offers everything customers expect from a performance SUV. With smart stowage, the option of flexible 5+2 seating and a generous loadspace there is no need to compromise versatility in the quest for comfort or dynamism.
With the option of a more sustainable, zero-emission plug-in hybrid electric powertrain and a high-performance SVR model available, this SUV has it all.
Tagged with:
2019
,
crossover
,
e+
,
EV
,
HSE
,
Hybrid
,
Land Rover
,
latest video
,
off road
,
overviews
,
p400e
,
plug-in
,
quick takes
,
ranger rover
,
road test
,
Sport
,
SUV
,
test drive