2019 Fiat 500X Urbana Edition REVIEW
2019 Fiat 500X Urbana Edition REVIEW By Auto Critic STEVE HAMMES
Fiat's most enticing model receives a new engine this year in addition to an urban-inspired trim called the Urbana Edition. But does this all-wheel drive subcompact crossover still have what it takes to win over new shoppers?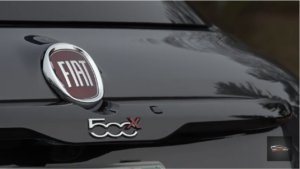 Fiat's U.S. return has been nothing short of a disaster.  Sales are down 54% this year, dealers are bailing, and the car that heralded the comeback and is currently their best-seller, the 500, was just discontinued leaving the Italian brand with just 3 models, 1 of which is produced by Mazda.  Concerning the 500X; Fiat sells only around 100 per month. That being said when I first drove it in 2015, it seemed very promising.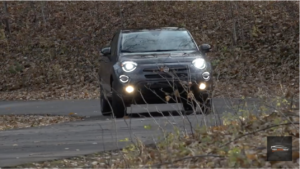 Back then you could still get one in front-wheel drive.  Now, all 3 trims ranging from the $25,000 base Pop model to the $30,000 Trekking Plus come standard with all-wheel drive and a new for 2019 1.3-liter turbo, replacing both the 2.4-liter Tigershark and 1.4-liter turbo.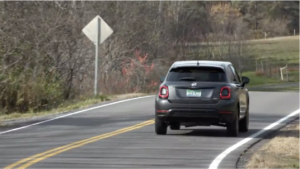 Also exiting is the 6-speed manual – the 9-speed auto now takes over all gear changes.  Refreshed styling inside and out, a big torque bump for improved acceleration, and an MPG increase to 30 miles per gallon highway highlight the changes.  
And in Italian style, Fiat gives shoppers plenty of opportunities to stylize their ride, like this Urbana Edition available on the Trekking model for an extra $895.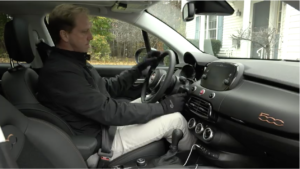 It adds black exterior features, standout copper accents, upsized 18" wheels, LED headlamps, yellowish fog lights, and a very cool chevron-patterned seat fabric with copper logos.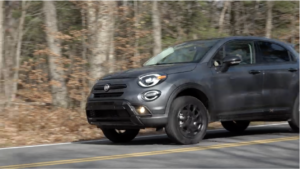 I appreciate quirky and individual so this 500X has a look that appeals to me…it certainly won't be mistaken for anything else on the road.  Remember, it shares a platform with the Jeep Renegade so there's nearly 8" of ground clearance – another 500X distinction.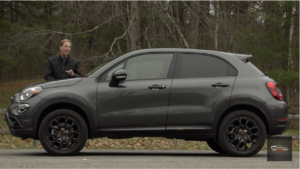 So you step up into this one and sit pretty high for a little guy.  Spaciousness for 5 and cargo seems decent until you look at the stat sheet of a Honda HR-V and realize Fiat has a long way to go to match that kind of smart packaging.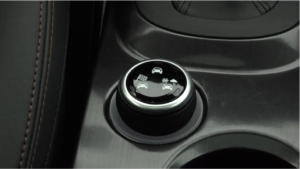 There's a new steering wheel and instrument cluster with an infusion of solid Chrysler electronics including new safety features such as Adaptive Cruise Control and the beeping sounds of Front Park Assist.  Blind Spot Monitoring and Rear Cross Path Detection are also on hand.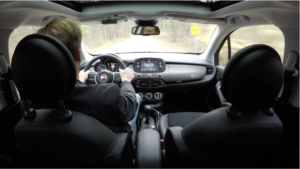 And I always appreciate auto high beams and rain sensing wipers.  The infotainment system features Apple CarPlay and Android Auto, on-board navigation and the simple touchscreen intuitiveness of Chrysler's UConnect, now with faster processing and higher res graphics.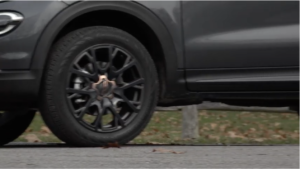 My tester also has the upgraded 8-speaker Beats sound system with subwoofer but the audio quality is forgettable.  The passenger seat is height adjustable – something most automakers in this class skimp on – and ambient lighting around the inset speaker grilles is pretty cool.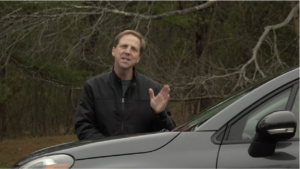 So here's what to like about the 500X: standard all-wheel drive, big ground clearance, very peppy engine and the Urbana touches look pretty cool.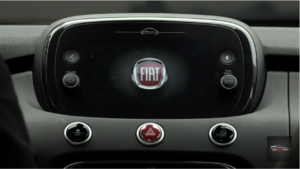 On the downside, it all just feels so rudimentary – and at times a little crude, especially for a car costing over $32k. Some of the touch points and electronics sounds feed into that impression. And the steering is completely void of feel while the 9-speed auto is often abrupt.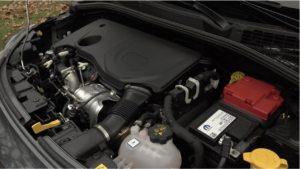 Or is it the abrupt engagement of the disconnecting all-wheel drive system once it kicks in?  Either way, the 500X can be a head snapper.  The 177 horsepower and 210 pound-feet of torque give it some oomph and the engine stop start system is one of the smoothest on the market.  But those seeking driving enjoyment beyond errand running will be disappointed.  There's a Sport mode that adds very little other than a buzzier engine and a Traction + setting for slippery conditions.  But it's tall nature, lack of lateral grip and artificial steering hinder back road fun.  Off the beaten path, the 500X expresses a more desirable nature where it feels more attuned to slow-speed adventure seeking.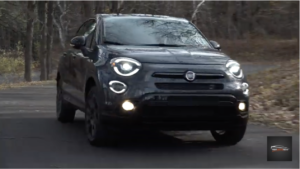 As-tested, the MSRP is $32,755.  That's about $10,000 more than I'm comfortable with especially when the Jeep Renegade holds more appeal.    
Tagged with:
2019
,
500X
,
auto critic
,
AWD
,
crossover
,
DTwithSteveHammes
,
Fiat
,
new cars
,
reviews
,
road test
,
special edition
,
sub compact
,
subcompact crossover
,
test drive
,
URBANA EDITION