2015 Volkswagen Golf SportWagen SEL REVIEW
2015 Volkswagen Golf SportWagen SEL VIDEO REVIEW by Auto Critic Steve Hammes
A subtle name change and a new architecture underpin VW's latest 5-door: the 2015 Golf SportWagen.  Based on the new 7th generation Golf, this wagon rightfully loses its Jetta moniker and is bigger yet lighter and more powerful yet more fuel efficient.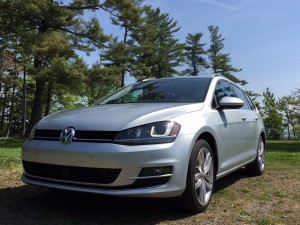 The station wagon has become a sport-utility alternative.  Today's models are usually marketed towards shoppers who desire the drivability of a traditional car with the versatility of an SUV.  They sit lower and weigh less so they deliver better handling and fuel economy while often going toe-to-toe in cargo capacity.  Let's use this new Golf SportWagen as an example and stay within the VW family by comparing it to their compact SUV the Tiguan.  Well, this car costs about $5,000 less, saves you approximately $600 per year at the pump, offers similar passenger volume and considerably more luggage space and weighs about 300 pounds less.  The Tiguan's advantages boil down to its ability to tow and its available all-wheel drive system and I couldn't help but to think this week how many more SportWagen's VW could sell if there was a 4Motion option, especially here in the Northeast.  It seems as though it's the American stigma towards the wagon more than anything else that keeps this bodystyle playing 2nd fiddle to the SUV and unfortunately, VW's design studio has done nothing here to discredit the wagon's uncool reputation. And this is my only major criticism of an otherwise very likeable machine – but VW desperately needs a new design direction. Now if its appearance doesn't sour you, than you have a great little wagon…creatively engineered, a joy to drive and bigger than you'd think.
This is my first spin in any of the new Golf variants and it's immediately evident why it's been receiving so many accolades. This is VW at its best; light, nimble and definitely fun to drive with an expertly tuned German engineered suspension. With excellent forward visibility and ergonomics to match, the Golf just feels easy to operate. And it's sized to be highly useful, just like a good wagon should.
There is a clean diesel option, but my tester runs with the spunky, lovable 1.8-liter turbo-4 producing 170 horsepower and 199 pound-feet of turbo punch at a low 1,600 RPM.  Then on/off nature of the turbo makes stop and go traffic a little spastic, but those with a youthful soul will enjoy this powertrain's spiritedness. Here on this top SEL trim, it comes standard with a smart 6-speed automatic with Sport mode and paddle shifters. If you eschew the 5-speed manual this unit won't disappoint.  And fuel economy of 25mpg city/35mpg highway on regular is admirable.
I have forgotten more of these cargo covers in my garage than I care to admit. But finally VW provides a clever in-car storage solution as part of the variable luggage compartment floor.
There are lots of clever ways to keep your stuff secure, sectioned off and stowed and you can fit a ton of it back here, with latches in the cargo area  to drop the rear seats, expanding to over 66 cubic feet – that's more than even VW's biggest SUV, the Touareg.  And to my surprise, rear seat room is stellar too, with adult-sized leg room.   This SEL trim has a huge Panoramic sunroof furthering the feeling of airiness.  Other SEL perks include sweet-looking 18" wheels, silver roof rails and optionally available adaptive Bi-Xenon headlights with LED running lights and front and rear proximity sensors providing Park Distance Control and Forward Collision Warning though no side blind zone alert.  Inside you get sport seats with 12-way driver's side power adjustment, ambient lighting with LED reading lights, climate control and a navigation system.  This touchscreen unit is small with low res graphics, but has been updated with some welcome features such as a proximity sensor that knows when your finger is getting close to the screen.  There's VW Car-Net connected features but how on earth is there no USB port?  There's a CD player and SD card slots in the cooled glovebox but nowhere to recharge my iPhone 6.  The new gauge display is welcome too, displaying various information through newly designed steering wheel switchgear.  Don't take too much with you though; the center console is tiny and stuff-it space is at a premium.  MSRP is $31,855.
The new SportWagen is an excellent addition to the Golf family and represents VW's best qualities.  It's a wagon done right.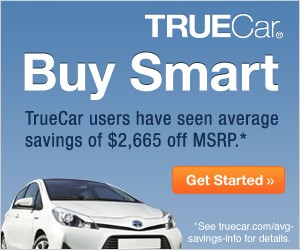 CLICK HERE to get your TRUECAR SAVINGS CERTIFICATE for your new VOLKSWAGEN. Absolutely NO OBLIGATION.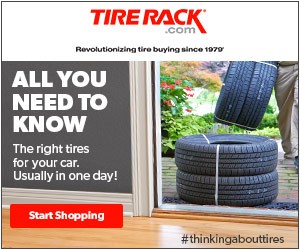 CLICK HERE TO FIND THE BEST DEAL ON TIRES FOR EVERY MAKE AND MODEL CAR, TRUCK OR SUV. SPECIAL DISCOUNTS FOR TESTDRIVENOW FANS.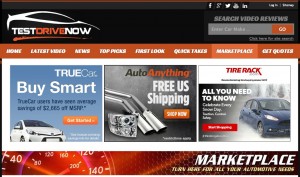 CLICK HERE TO FIND TODAY'S HOTTEST DEALS FOR ALL YOUR AUTOMOTIVE NEEDS.

CLICK HERE to LIKE TestDriveNow.com on FaceBook!

FOLLOW Steve Hammes on Twitter @DriveTimeVideos!
Tagged with:
1.8T
,
2015
,
auto critic
,
drive time
,
Golf
,
latest video
,
reviews
,
road test
,
SEL
,
Sportwagen
,
steve hammes
,
test drive
,
top picks
,
TSI
,
Volkswagen
,
VW