2015 Chevrolet Trax VIDEO REVIEW
2015 Chevrolet Trax VIDEO REVIEW
Small SUVs; Americans can't seem to get enough of them and an entirely new crop of mini utes has just sprouted from a variety of manufacturers. And this here is Chevys play – the versatile AWD Trax.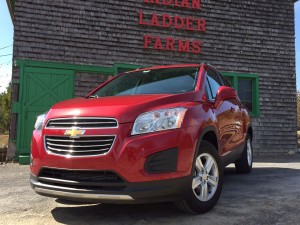 It happens from time-to-time; an automaker introduces a model crafted for overseas markets and then the winds of change blow and before you know it it's running around on our turf.  Such is the case with the Korean-sourced Trax which was slated for global distribution upon its introduction in 2012, but not in the United States.  Well here it is for the 2015 model year, giving Chevy another subcompact, this time in jacked-up SUV guise.  Its sister vehicle, the Encore has been a surprise runaway hit for Buick and GM is trying to recreate that magic for the Chevy brand with a more attainable price point.
If you're familiar with the Encore, the Trax's stat sheet looks very familiar; a modern 1.4-liter turbo-4 paired with a 6-speed auto provides the power to the front or in this case all 4 wheels, with a body controlled by MacPherson struts in the front and a torsion beam in the rear.  It's marketed as a city-smart runabout with the utility of an SUV and agility of a compact car.  Available in 3 trims, this here is the bread and butter LT model, priced from $24,820 with all-wheel drive.  Vehicles like this such as the upcoming Mazda CX-3 and Honda HR-V make their living by offering max space in a small package with modern tech and great fuel economy at an affordable price.  And by in large the Trax meets those criteria.  Included in the price is a healthy, though not class leading 48 cubic feet of cargo room with the rear seats folded, the Chevy MyLink system with a 7" touchscreen, OnStar with turn-by-turn driving directions, Siri Eyes Free and more, and competitive, though again not class leading fuel economy of 24mpg city/31mpg highway.  And priced at $25,315 as tested with the LT Plus Package to deliver an MSRP slotted within the ballpark of its anticipated competitors.  This grouping adds a power driver's seat, combo cloth/leatherette seats, a leather wrapped steering wheel and rear park assist.  The first 2 years of maintenance are also included.  It distinguishes itself from the others by posing with more of an SUV stance, traditional utility styling and a tall seating position with a driving experience tuned for quiet comfort.  Its standard 16" tires with tall side walls deliver a sumptuous ride quality and the 138 horse engine and its 148 pound-feet of torque minds it manners with a pleasing, refined power delivery.  But have you ever heard the Teddy Roosevelt quote that "Comparison is the thief of joy?"  Well, that pretty much bites the Trax right in its tracks.
Chevy likes to tout the Trax's cargo capacity and multitude of storage areas and you'd be surprised just how much you can jam in here. But the scratch prone hard plastics and drab interior make me wonder what it'll look like in 5 years. The features on this LT trim are decent but there's an overall unflattering cheapness to the Trax that turns me off.
No matter how my eyes frame it, I just don't see anything but frumpy and budget styled here.  And when you compare it to the swoopy Mazda CX-3 for example, well there goes your joy.  The rear seat room is OK with knee cutouts in the front seatbacks and the front seats treat you well with soft support but outside of the MyLink system and a cool gauge display it just doesn't feel like 2015 in here.  And this home for the single USB port drove my wife nuts as there's no guide for the cord to live outside of the cubby.  The built in BringGo app adds navigation via a $.99 download via your smartphone if you choose to not continue your OnStar 6-month free trial.
The 2015 Chevy Trax offers a new take on small without much that's new.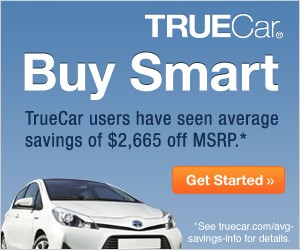 CLICK HERE to get your TRUECAR SAVINGS CERTIFICATE for your new CHEVROLET. Absolutely NO OBLIGATION.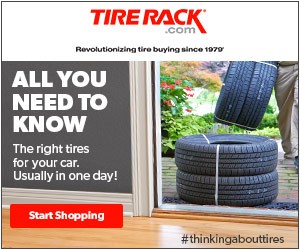 CLICK HERE TO FIND THE BEST DEAL ON TIRES FOR EVERY MAKE AND MODEL CAR, TRUCK OR SUV. SPECIAL DISCOUNTS FOR TESTDRIVENOW FANS.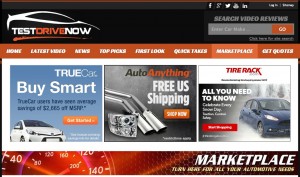 CLICK HERE TO FIND TODAY'S HOTTEST DEALS FOR ALL YOUR AUTOMOTIVE NEEDS.

CLICK HERE to LIKE TestDriveNow.com on FaceBook!

FOLLOW Steve Hammes on Twitter @DriveTimeVideos!
Tagged with:
2015
,
auto critic
,
AWD
,
Chevrolet
,
Chevy
,
LATEST VIDEOM STEVE HAMMES
,
LT
,
road test
,
subcompact
,
SUV
,
test drive
,
Trax