2016 Toyota Avalon FIRST LOOK
2016 Toyota Avalon FIRST LOOK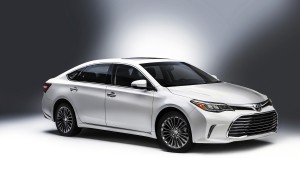 When Toyota redesigned their flagship sedan 3 years ago, it reemerged as more emotionally stimulating with an infusion of athleticism and sophistication.  And now a refreshed Avalon appears for 2016 with updated styling, new LED exterior lighting, upgraded convenience features, and answering to critics such as me, two new suspension tunings.  Realizing the typical Avalon customer prefers a softer ride quality, XLE through Limited grades now ride on a unique suspension system prioritizing comfort while Touring grade Avalons maintain a setup that provides a more dynamic and responsive driving experience. Subtle changes to the front fascia include replacing the fog lights with newly-designed turn signals while the performance-oriented Touring model spices things up by adding 18" dark painted wheels, a sportier front end and new LED headlights and Daytime Running Lights.  And then for the top of the line Avalon Limited, new optional advanced safety features include auto high beams, Radar Cruise Control, a Pre Collision System and Lane Departure Alert. V6 and Hybrid powertrains remain unchanged for Toyota's midsized premium 4-door.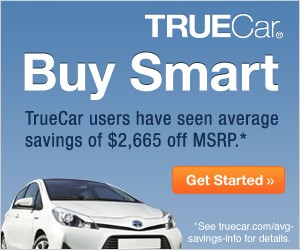 CLICK HERE to get your TRUECAR SAVINGS CERTIFICATE for your new TOYOTA. Absolutely NO OBLIGATION. 

CLICK HERE TO FIND THE BEST DEAL ON TIRES FOR EVERY MAKE AND MODEL CAR, TRUCK OR SUV. SPECIAL DISCOUNTS FOR TESTDRIVENOW FANS.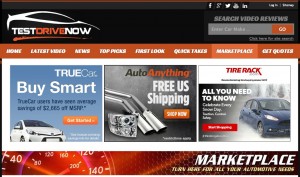 CLICK HERE TO FIND TODAY'S HOTTEST DEALS FOR ALL YOUR AUTOMOTIVE NEEDS.

CLICK HERE to LIKE TestDriveNow.com on FaceBook!

FOLLOW Steve Hammes on Twitter @DriveTimeVideos!