2016 HONDA CIVIC COUPE VIDEO REVIEW
2016 HONDA CIVIC COUPE VIDEO REVIEW by Auto Critic Steve Hammes
When the all-new 2016 Civic hit the street earlier this year, it sent a clear message to the rest of the affordable compact segment that it was back with a vengeance and looking up to no one. And now for those who prefer excellence in a 2-door bodystyle, the Civic Coupe has arrived.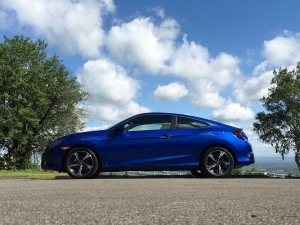 While the redesigned, 10th generation Civic has been stockpiling awards, it not only continues to lead sales at Honda, but it even briefly stole the crown from the Camry as the best-selling car in America. And that was just based on sedan sales. Now that the 2-door has arrived, the Civic may very well grab back that title.
Because a 5-door Civic hatchback and high-performance Si and Type-R variants are all waiting in the wings, the Coupe basically is the sedan with 2 less doors and a touch of distinctive styling. It's offered with a base 2.0-liter engine on LX and LX-P trims and a 1.5-liter turbo on EX-T trims and higher, culminating with this range-topping Touring model. Stick shift lovers will have to wait until this fall when all turbocharged Civic models will be available with a 6-speed manual. For now, a continuously variable transmission is it but its new generation of computer-controlled shift logic gives this torque converter CVT a more natural driving feel than you're accustomed. Plus, a Sport mode delays upshifting and provides greater engine braking helping derive more fun from the 174-horsepower turbo. A 0-to-60mph time in the high 6s is a testament to just how well this single-scroll turbo, drive-by-wire throttle system and advanced CVT work in concert. It also runs on 87-octane to the tune of 35mpg in combined driving – a phenomenal number to which I can attest is real. At 2,888 pounds, it weighs a little less than the 4-door and rides on the same wheelbase.
Honda took a bold step with the body design to create a shape that matches the car's fun-to-drive nature, fitted with distinctive 17" wheels and premium Continental ProContact TX grand touring all-season tires.
Driving the Coupe is much like driving the sedan, with class above handling and ride comfort, connected steering, a very willing turbo, and a CVT you won't hate. But wouldn't it have been nice if Honda given coupe buyers a little something extra?
Even a few horsepower would've been nice. Still, this Civic's blend of up level sportiness and occupant comfort, including a quiet cabin, is heads and shoulders above the rest.
The Coupe life obviously eats into rear seat headroom and trunk space but this isn't the adult torture chamber we're used to seeing – it's fine as long as you're 6' and shorter. Just remember to enter from the passenger side. And the rear seats drop from the trunk to extend hauling capability.
The Touring trim is chock full of impressive features such as Honda Sensing with adaptive cruise control and even semi-autonomous steering in the form of lane keeping assist. Plus the new Honda Link touchscreen is immeasurably better, with cutting edge infotainment features and easy to use controls.
Fun, quality-driven and modern, the Touring trim is bargain priced at $26,960 considering the completeness of the offerings. Thumbs up for Apple CarPlay, clever wire management and touch controls which aren't annoying to use. The gauge cluster looks impressive and includes driver selectable setups. A back-up cam, Lane Watch and a Collision Mitigation system feed the safety front. For $375 less than the Touring sedan, the Coupe performs its Civic duty with aplomb.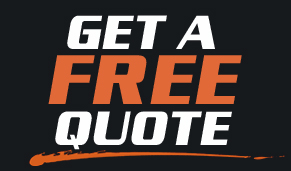 CLICK HERE to get a FREE ONLINE PRICE QUOTE for your next NEW CAR from a dealer near you. Absolutely NO OBLIGATION. 

CLICK HERE to LIKE TestDriveNow.com on FaceBook!

FOLLOW Steve Hammes on Twitter @DriveTimeVideos!
Tagged with:
2016
,
auto critic
,
Civic
,
Coupe
,
DT with Steve Hammes
,
Honda
,
latest video
,
reviews
,
steve hammes
,
Touring
,
Turbo