2016 ACURA ILX REVIEW BY STEVE HAMMES
2016 ACURA ILX VIDEO REVIEW BY AUTO CRITIC STEVE HAMMES
Acura's bread is buttered through SUV sales but that doesn't mean advancing their car lineup isn't of importance. Take for instance this heavily reworked 2016 ILX. Introduced 3 years ago, Acura's Civic-derived, entry/level model didn't live up to expectations but now with a new powertrain and a host of updates, the ILX aims for a more premium feel.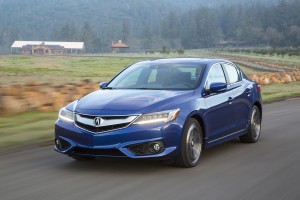 Acura's slowly learning that even a well-prepared steak needs some sizzle, especially when it comes to the young audience this car covets.  And so they've taken the ILX and hit it with some seasoning salt to better extract its natural flavors.  The most obvious changes come in its outward appearance.  This is the most attractive car Acura has designed in many, many years aided by the new A-SPEC Package and a wonderfully rich white pearl paint.  Even the Jewel Eye LED headlights make their way to Acura's most affordable vehicle though they should have taken the advanced step of delivering LED fog lights to match. Speaking of which, the only ILX to receive them is this A-SPEC Package which ratchets up the sporty look by bestowing side sill garnishes, a trunk lid spoiler, a flashy 10-spoke, 18" wheel design and a few interior enhancements such as these suede-trimmed sport seats, aluminum pedals and an ebony headliner.  Nothing mechanical, mind you, but the A-SPEC look is spot on and distances itself from the nondescript look it leaves behind.
The underpowered 2.0-liter engine is off the menu for 2016, unseated by this peppy, modernized 2.4-liter 4-cylinder with direct injection and dual overhead cams producing 201 horsepower at 6,800 RPM and 180 pound-feet of torque.
My favorite ILX was the model that paired this engine with a manual transmission but that's no longer available. Now there's this 8-speed dual clutch automatic that Acura recently placed in the TLX. This pairing feels much more agreeable here particularly when driven in sport mode where the ILX really comes to life both in its sound and driving dynamics.  It's not a sports sedan per se as the car's handling limits are fairly conservative and though I miss the stick shift this manual/auto combo surprises me with its smartness.
Which, if you watched my review of the TLX will surprise you, too.  Perhaps there were gremlins in that test car's transmission, because the same powertrain behaved like a learned student here with this unconventional torque converter dual clutch setup providing acceleration on tap, smoother shifts and increased gas mileage.  And I really dig this sport mode with its perfectly executed rev-matching downshifts and some pleasing sounds to go along with it.  Its shorter wheelbase and 355 fewer pounds give the ILX an advantage over the TLX in the fun-to-drive department though the TLX compensates with  all-wheel steer and a more aggressive final drive.  Paddle shifters and a 0-to-60mph time in the low 6's add to this car's spunkiness.  The ILX utilizes a retuned fully independent suspension with Amplitude Reactive Dampers that do a great job of scrubbing out small road imperfections while improved steering feel and bigger brakes provide a step-up in drivability.  Measures have been taken to quiet the cabin as well, but these upsized 18" ContiProContact tires can be quite noisy.  Gas mileage gets a bump to 25mpg city/36mpg highway, on premium.
The red instrument illumination is A-SPEC specific and the Technology Plus additions add a level of upmarket sophistication.  Called AcuraWatch, it includes Adaptive Cruise Control, Lane Keeping and Departure Warning, Collision Mitigation Braking and more. Unfortunately, the more than 50 design changes made to the media system fall about 100 short of improving its intuitiveness.  There's good tech in there, like Siri Eyes Free for iPhone users, but it's held prisoner by a design that needs to go bye-bye.
Pricing for this 2016 model starts at $28,820 and comes top of the line like this for a very reasonable $35,810.  Much in the way Honda quickly reimagined the Civic, Acura has done the same with the ILX with a similar level of success.

FOLLOW Steve Hammes on Twitter @DriveTimeVideos!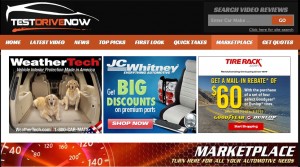 CLICK HERE TO FIND TODAY'S HOTTEST DEALS FOR ALL YOUR AUTOMOTIVE NEEDS.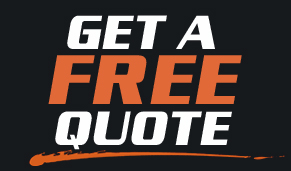 CLICK HERE TO GET YOUR FREE ONLINE PRICE QUOTE FOR YOUR NEXT NEW CAR FROM A DELAER NEAR YOU. ABSOLUTELY NO OBLIGATION TO BUY!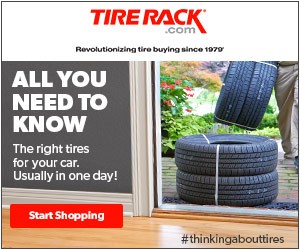 CLICK HERE TO FIND THE BEST DEAL ON TIRES FOR EVERY MAKE AND MODEL CAR, TRUCK OR SUV. SPECIAL DISCOUNTS FOR TESTDRIVENOW FANS.

CLICK HERE to LIKE TestDriveNow.com on FaceBook!