2014 Toyota Highlander VIDEO REVIEW
2014 Toyota Highlander VIDEO REVIEW 
Over the past 13 years, the Toyota Highlander has seen great success as a midsize, 2- or 3-row crossover by providing family friendly features with a sedan-like personality.  Now in its 3rd generation, this all-new 2014 model sports a more angular design, a bit more cargo room, and an extra gear for the V-6 in order to eke out slightly better fuel economy.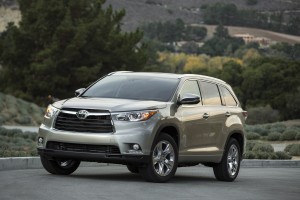 Like most of Toyota's redesign's of late, there's nothing radically new about this Highlander and that's understandable.  Its straightforward approach to making family transportation less complicated is still its most apparent and appreciated quality.  The refined and robust 270-horse 3.5-liter V-6 is a great fit so it carries over here.  And despite the fact that it still doesn't utilize direct-injection, it manages a respectable 20mpg combined in this AWD model– a 1mpg improvement from last year and a gain which is attributable to the new 6-speed automatic transmission.  It has also picked up a few inches in length, leading to a 34% increase in cargo space behind the third row.  But for the most part, the Highlander's most notable changes come in its new styling and interior nuances.
The previous gen's sophisticated appearance stayed remarkably fresh throughout its entire product cycle.  This body on the other hand borrows cues from the more conspicuously crafted RAV4 – including Toyota's protruding taillights I've never liked.  The more prominent grille conveys a truckier persona and all-in-all this model leaves its understated elegance in the past.
The Highlander still features slide and recline 2nd row seats and a flat floor that makes seating 3 across a breeze.  But as my daughter found out the hard way; be careful of the exposed metal of the seat rails.
With lots of fore and aft travel plus ample recline, these seats are key to the Highlander's likeability.  This remains one of the few crossovers I can load with people to the max without ever hearing a complaint.  There's an uncanny spaciousness here that melds with high occupant comfort that appeals to both kids and adults.
You can order the Highlander with 2nd row captain's chairs if seating 7 is all you're after.  Otherwise with its newfound width Toyota now says you can seat 3 across in the 3rd row as well, upping capacity to 8.
Communicating with those in the way back is easier now too.  With Driver Easy Speak turned on your voice is conveyed through the speaker system to insure important parent directives are delivered.  Whether it's getting in and out of the 3rd row or configuring it for hauling purposes, the Highlander is just easy to use – exactly what you're looking for in a crossover.
I haven't kept track but I believe this is the slowest power tailgate I have ever tested.  It does have a height-adjustable memory setting however and the rear glass also opens.
The cabin now possesses a big roll top center console that can eat up a purse and a new multimedia shelf giving you a place to put phones and other stuff.  As for the Entune's 8" navi display – the system itself is very cool with a helpful smartphone app to access all kinds of info and music choices – but the screen looks low res and dull and can often be hard to see in sunlight.  It's also a long reach for the driver.  The new multi information display in the gauge cluster is a nice companion however and provides access to its own set of intel.  I only wish safety features like side blind zone alert weren't exclusively reserved for top trim Limited models – this XLE doesn't even get the option.
As for the drive – Highlander's new double wishbone rear suspension adds an heir of sophistication and the ride quality is perfectly suited to the vehicle – soft and sumptuous – perhaps best-in-class.  The electric power steering has been tuned to be quicker and in most situations feels precise and direct – except in low-speed maneuvers where it's way too eager to return the wheel back to its center position…an annoying trait I never got used to.  Otherwise, with all of that V-6 power on tap it never leaves you wanting for more.  And with an impressive 8" of ground clearance and front to back all-wheel drive with lock mode, the Highlander is equipped for light off-road duty.
The base LE still runs with a 4-cylinder and starts at about $30,000 while this XLE V6 AWD with a few nominal options stickers for $38,703.  Staying true to its core values, Toyota delivers a Highlander with a familiar feel wrapped in a new package.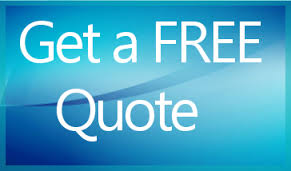 CLICK HERE to get a FREE ONLINE PRICE QUOTE for your 2014 TOYOTA HIGHLANDER from a dealer near you. Absolutely NO OBLIGATION. 

CLICK HERE to LIKE TestDriveNow.com on FaceBook!

FOLLOW Steve Hammes on Twitter!
Tagged with:
2014
,
auto critic
,
AWD
,
Highlander
,
latest video
,
review
,
road test
,
steve hammes
,
test drive
,
top picks
,
Toyota
,
XLE