CADILLAC INTRODUCES THE FIRST EVER CT4 SPORT SEDAN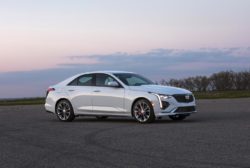 TDN NEWS: CADILLAC INTRODUCES THE FIRST EVER CT4 SPORT SEDAN
Cadillac takes the next step in the realignment of its sedan portfolio with the global introduction of the first-ever CT4 sport sedan.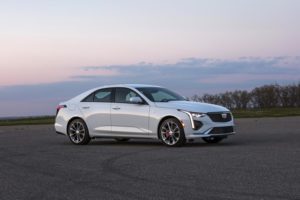 Revealed to customers through a social media campaign that virtually puts viewers in the driver's seat simulating the car's liberating drive experience, the 2020 CT4 is poised to appeal to a new generation of sport-luxury customers.
The CT4 offers plenty for the senses, starting with its RWD proportions and an athletic design. A bold color-and-trim palette featuring 11 exterior color options along with eight distinct interior color, material and trim options, customers will have no trouble making a statement.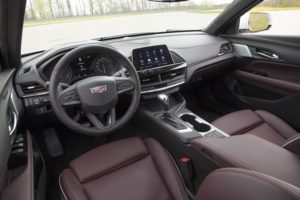 Driven by an all-turbocharged propulsion portfolio and leveraging Cadillac's award-winning rear-wheel-drive architecture (AWD available on every model), the CT4 delivers a driving experience unmatched by front-drive competitors. It also incorporates the latest Cadillac technologies, including available Super Cruise (available in calendar year 2020), the world's first true hands-free driver assistance feature for more than 200,000 miles of compatible highways in the U.S. and Canada.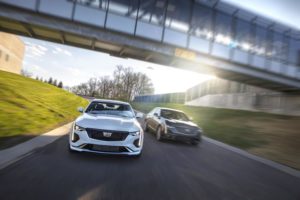 The CT4 was unveiled to customers through an immersive social media campaign that kicked off with an interactive Instagram story, to be followed by multiple video clips on YouTube, Twitter and Instagram, all designed to appeal to viewers' sensory nature.
"The first-ever Cadillac CT4 changes the sport-luxury sedan game, fusing technology and performance in a distinctive design for customers who want to express themselves," said Melissa Grady, Cadillac chief marketing officer. "Because the CT4 is equal parts technology and performance, we wanted to reveal it in a way that would stimulate the senses and evoke emotions our customers might feel when behind the wheel."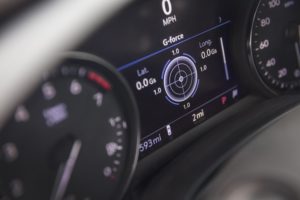 The 2020 CT4 will be available for ordering later this year. It will be manufactured at GM's Lansing Grand River facility, which received a $211-million investment to build the next-generation Cadillac sedans. Pricing and additional information will be announced closer to the start of regular production.