CARS OF DREAMS ROLL INTO BARRETT JACKSON PALM BEACH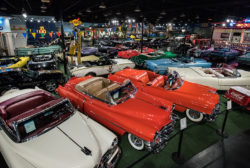 TDN NEWS: Cars of Dreams Roll Into Barrett Jackson Palm Beach
WATCH Barrett Jackson chairman and CEO, Craig Jackson and car collector John Staluppi talk to TestDriveNow about this week's Palm Beach  Auction.
CLICK HERE FOR MORE OF THE CARS OF DREAMS PARADE FROM BARRETT JACKSON 
One of the stars of the Barrett-Jackson scene over the past several years has been Florida's renowned car collector and philanthropist John Staluppi.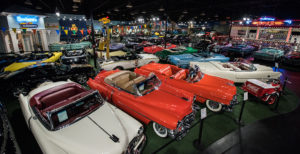 Well-known for his empire of auto dealerships and superyachts, the charismatic Staluppi, along with his wife Jeanette and their children, have been car collectors for many years.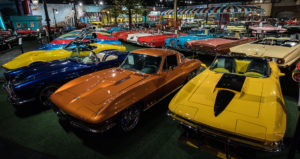 This year, Mr. Staluppi will auction the prized John Staluppi Cars of Dreams Collection during the 16th Annual Palm Beach Auction.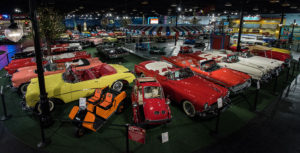 The auction will take place on April 12-15, 2018, at the South Florida Fairgrounds.
More than 140 vehicles currently housed in his North Palm Beach Cars of Dreams Museum will cross the block, all at No Reserve. A few of the crown jewels in collection include a '57 DeSoto Adventurer, a '59 Dodge Custom Royal Super D-500, A '68 Shelby GT500 and a '63 Volkswagen Beetle better known as "Herbie," which was used in several of the iconic Walt Disney movies.
Over the years, the Staluppi family has donated millions of dollars to support charitable organizations through the Barrett-Jackson auction block. Their philanthropic passion was evident at the 2018 Scottsdale Auction, when they bought the first 2018 Corvette Carbon 65 Edition for $1.4 million, with the money benefitting former U.S. President George W. Bush's Military Service Initiative. Last year in Palm Beach, the Staluppis bought a Resto-Mod Mustang built by students in the automotive program at Jordan Vocational High School in Georgia – winners of the 2016 Quaker State Best in Class competition – with the funds benefitting the school. The Staluppis then donated the car back to be sold again at Barrett-Jackson in Connecticut with proceeds going to the same school.