2020 INFINITI AND BEYOND
2020 INFINITI AND BEYOND By Auto Critic Steve Hammes
Infiniti is celebrating its 30th anniversary but it's a far cry from cupcakes and balloons.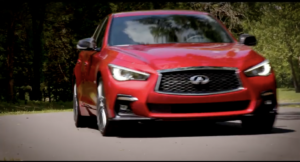 Times are tough for the brand's 205 U.S. dealers.  Nissan's luxury division has seen sales decrease for 11 straight months with declines across all 7 nameplates – 2 of which have been discontinued for the 2020 model year.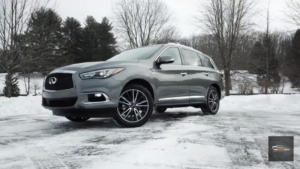 Their clear sales leader – the QX60 3-row crossover SUV – hasn't been completely redesigned since 2012.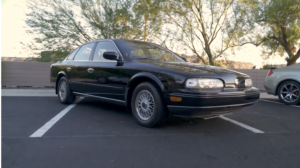 Infiniti sales officially started on November 8, 1989, launching with 2 models: the Q45 performance luxury sedan and the M30 performance luxury coupe.  Interestingly, Infiniti has never been offered in its home market of Japan.  In recent years, missteps with the launch of the compact Q50 sports sedan, underwhelming introduction of the brand's first legitimate small SUV the QX50 and an aging lineup without enough utility vehicles has dampened enthusiasm for what was once the fastest growing luxury brand in the U.S.  
In the meanwhile, Infiniti recently debuted its Edition 30 vehicles across all 5 existing models featuring a number of distinctive design touches.  Available in 3 colors – Black, Graphite and White – with additions like dark finish wheels, dark chrome details, unique graphite interior and the inclusion of ProASSIST package driver assistance features as standard, the Edition 30 Package varies in price per vehicle, ranging from $2,000 for the QX50 Essential to $5,700 for the QX80 Luxe.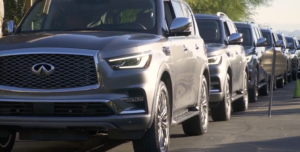 2020 models, with the exception of the QX60, are available with Infiniti's new-generation infotainment system with an HD twin-screen setup including standard Apple CarPlay and Android Auto, WiFi hotspot and improved navigation.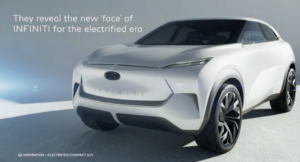 What's next for Infiniti?  An electrified future – including fully electric systems as well as gas-generated EV systems known as e-POWER at Nissan.  From 2021, most of the Infiniti lineup will get a charge, likely beginning with an electric crossover based on the QX Inspiration concept.