2015 Land Rover Discovery Sport REVIEW
2015 Land Rover Discovery Sport VIDEO REVIEW by Auto Critic Steve Hammes
Land Rover's new compact SUV is going to be a resounding success if no other reason than its handsome looks and attractive price point.  But the Discovery Sport is more than just those – it's also a modern and versatile entry poised for on and off-road success.
This is the SUV that's going to attract younger buyers to a brand they've likely never before considered.  It replaces the non-competitive LR2 in a segment where sales are hot and continue to grow.  It's the new gateway to a British SUV way of life and is the first in what will become a growing Discovery family of vehicles…exciting times at Land Rover.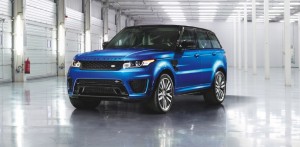 Like the daring Evoque, the Discovery Sport continues Land Rover's foray into SUVs built less for the hardcore off-roader than the mainstream utility driver, i.e. your regular mom and dad from suburbia.  Now that doesn't mean the Discovery Sport is soft.  For example, one of the tests it endures examines its ability to drive away from a waterlogged condition by parking the vehicle in standing water and then intentionally flooding it by opening the watertight doors.  After 30 minutes, it has to restart and be driven away.  It also comes with the Terrain Response system that lets you press a button to preselect a chassis and drivetrain setup best suited for whatever it is you're driving through.  It uses an all-wheel drive system that works from front to rear when in auto mode and includes hill decent control for slow, steady motion without the need for your foot on the brake.  There's no rock or crawl setting and no adjustable ride height but as long as what's beneath you is lower than 8.3" you'll be fine.  The lower trim on the front bumper can also be removed to increase the approach angle.  There is also a bevy of off-road electronics like a specific navi setup, 4-wheel drive monitoring, and a feature called Engine Drag Torque Control that affords greater directional stability in slippery braking conditions.  I didn't do any real off-roading this time around similar to most of its prospective owners but from trying all of the various Terrain modes I did ascertain that it has enough capability to tackle most off-road tasks.  My biggest issue with the Discovery Sport, whether it's on or off-road, is the engine.
The Discovery Sport uses the same powertrain as the smaller Evoque, which pairs a 2.0-liter turbo with a 9-speed automatic.  But I'd like to see the Disco Sport offer the supercharged V6 as an option and not because the 4-cylinder feels underpowered but because even with a gentle right foot there are a lot of power surges here.  There's a fine line between boost on and boost off that sometimes lends to a whiplash-like nature to an otherwise deft drivability.
Press the gas a little and get nothing.  Press a little more and bam, the turbo kicks in and you careen forward…and that's no good no matter where it is you're driving.  It happens less so in the fuel-saving ECO mode but it's often present and it's an unflattering trait.  There's 240 horsepower and 251 pound feet of torque but the prospect of an upcoming diesel option sounds very intriguing.  There's a Sport mode and paddle shifters and it can reach 60mph in 7.8-seconds but again, it's mash the accelerator and wait for the action to happen.  The lightweight unibody, a suspension tuned for handling precision and electric steering with excellent driver connectedness make for an engaging drive with a premium feel.  Gas mileage on high octane is 20mpg city/26mpg highway and my weekly average was 22mpg.
Its versatility has been honed by watching how families interact with their SUVs. The spacious, heated rear seats slide and recline offering 2 USB ports for easy connectivity and a beautiful, fixed panoramic sunroof is overhead.  All-weather mats keep the floors clean and the rear seats can be dropped from the cargo area to create 67 cubic feet of room – a little bit less than a Honda CR-V.  A 3rd row seat is optional.  The Discovery Sport also debuts a new corporate infotainment system which acts more like a tablet or smartphone but doesn't stand out in any particular way and is somewhat of a reach for the driver.  The information display is also lacking in features and presentation.  But the front seats are a very pleasant place to spend time with long range comfort, though all in all, the nearly all black cabin is a little drab and doesn't have much detail.
A base model SE starts at about $38,000 while this top trim HSE Luxury with the Climate Comfort and Driver Assist Plus Packages and InControl Apps stickers for $48,400.  That doesn't include Blind Spot Monitoring, Surround Camera System or Advanced Park Assist.  The Discovery Sport is a sharp-looking SUV that has wooing new customers on its mind.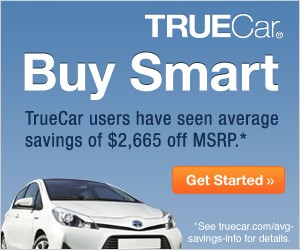 CLICK HERE to get your TRUECAR SAVINGS CERTIFICATE for your new LAND ROVER. Absolutely NO OBLIGATION.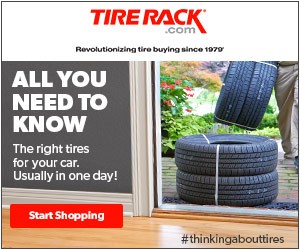 CLICK HERE TO FIND THE BEST DEAL ON TIRES FOR EVERY MAKE AND MODEL CAR, TRUCK OR SUV. SPECIAL DISCOUNTS FOR TESTDRIVENOW FANS.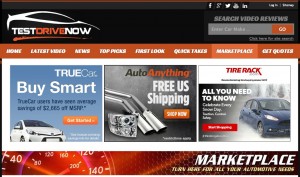 CLICK HERE TO FIND TODAY'S HOTTEST DEALS FOR ALL YOUR AUTOMOTIVE NEEDS.

CLICK HERE to LIKE TestDriveNow.com on FaceBook!

FOLLOW Steve Hammes on Twitter @DriveTimeVideos
Tagged with:
2015
,
auto critic
,
Discovery
,
Land Rover
,
latest video
,
Range Rover
,
review
,
road test
,
Sport
,
steve hammes
,
SUV
,
test drive