2015 Ford Mustang EcoBoost VIDEO REVIEW
2015 Ford Mustang EcoBoost VIDEO REVIEW
When I say "Mustang" what are the sights and sounds that come to mind?  Well, I doubt you're envisioning one of these under the hood…or sounds like this under hard acceleration…and probably not one of these with paddle shifters on the wheel. But this is the new Mustang and the times, they are a changing.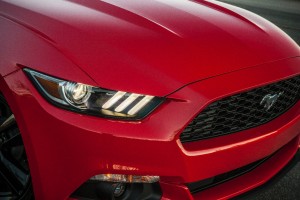 With all of the pomp and circumstance surrounding the Mustang's 50th anniversary last year coinciding with the debut of this all-new 2015 model, it feels special to finally take the reins of America's beloved pony.  Not many cars live long enough to celebrate the big 5-0 and to ensure its staying power well into the future, Ford knew the time was now to advance the car and unleash it to a global audience.  And the fastback design you see here is certainly one of, if not the best Mustang bodies of all time.  The lower, wider stance, the tri-bar taillamps, the modernized front fascia with signature LED gills and matching fogs…it's unmistakably a Mustang but in a cleaner, meaner, more contemporary skin.  And of course, the Race Red paint doesn't hurt either.
When you go shopping for a new Mustang, you'll be presented with familiar choices, such as Fastback or Convertible, V6 or V8, stick or automatic.  But this one here is the newbie; the EcoBoost model with a 2.3-liter turbo-4, situated between the V6 and GT models in terms of performance and price.  At 3,524 pounds it's the lightest automatic-equipped Mustang and with up to 32mpg on regular unleaded, it's far and away the most efficient choice.  Producing 310 horsepower and a broad torque band of 320 pound-feet starting at just 2,500 RPM, this Mustang-specific engine with its twin-scroll turbocharger packs the highest power density yet from a Ford engine.  It's not coarse but sadly, produces little if any aural indication that this is in fact a Mustang.  Toggle over to Sport + or Track mode and you'll at least get a small taste of some racier engine sounds inside the cabin but if there's but one headlining disappointment in this EcoBoost Mustang it's the lack of a true voice.  The 6-speed auto with paddle shifters replaces the 6-speed manual on my tester and it's an excellent transmission with sport mode, downshift-rev matching and a limited slip differential for quicker exits out of turns.  Smooth around town and ready to hold gears longer when in the appropriate drive mode, it'll satisfy those who'd rather not do the gear rowing.  But…
Look, I'm not one of those save the manual curmudgeons – I'm a progressive as far as vehicle technology goes and in the right car some automatics are perfectly appropriate. But I'm sorry – in my Mustang I still want a stickshift and the sweet sounds of a V8. Sue me.
The Mustang's new independent rear suspension and stiffer body instantly covey a car that's sharper in its handling, more glued to the road and easier to drive fast with confidence with a rear end far less likely to step out of line.  It has a European-tuned feel now with a less forgiving ride quality that strips away a layer of Mustang personality, though an understandable compromise in making it an better car overall.  So how quick is it?  You can measure performance stats right here and our best was a 5.4-second run to 60mph.  Line lock and launch control are reserved for GT models, but this EcoBoost does provide selectable steering effort, traction and stability control off and wonderful brakes with a perfectly firm pedal.  There's also great forward visibility though with more hood out in front of you than you're accustomed to these days.
This EcoBoost Premium starts at about $30,000 and checks in here for $35,795 with add-ons including the reverse sensing system, voice-activated navigation and uncharacteristic safety features such as adaptive cruise control, collision mitigation and rain sensing wipers.  Though the level of quality in here is not quite to the standards I was expecting, the seats are well balanced for comfort as well as sporty driving, My Ford Touch provides a wealth of connectivity, the gauges are retro chic and the content level is quite high.  But there's no feature that's cooler than the logo projection onto the ground from the side view mirrors at night.  One missed opportunity concerns the trunk opening which doesn't have a button on the car itself and doesn't operate with a foot kick.  And just forget the rear seats even exist unless you're carrying long cargo.
In the end, the EcoBoost Mustang proved to be a fun-to-drive, back road go getter engineered in the European style with American design.  But part of me never connected on an emotional level with this car – a subjective issue for sure and one which only you yourself can resolve.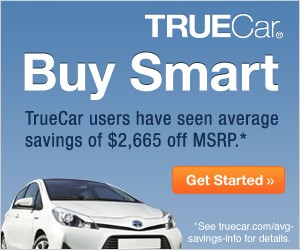 CLICK HERE to get your TRUECAR SAVINGS CERTIFICATE for your new FORD. Absolutely NO OBLIGATION.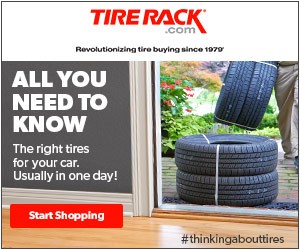 CLICK HERE TO FIND THE BEST DEAL ON TIRES FOR EVERY MAKE AND MODEL CAR, TRUCK OR SUV. SPECIAL DISCOUNTS FOR TESTDRIVENOW FANS.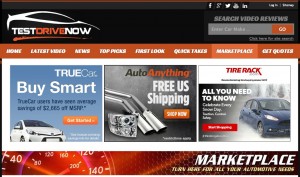 CLICK HERE TO FIND TODAY'S HOTTEST DEALS FOR ALL YOUR AUTOMOTIVE NEEDS.

CLICK HERE to LIKE TestDriveNow.com on FaceBook!

FOLLOW Steve Hammes on Twitter @DriveTimeVideos!
Tagged with:
2015
,
auto critic
,
automatic
,
EcoBoost
,
Fastback
,
Ford
,
latest video
,
Mustang
,
reviews
,
road test
,
steve hammes
,
test drive