2015 Chrysler 200 – Video Review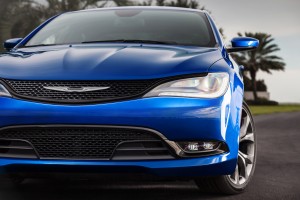 2015 Chrysler 200 – Video Review:
When you visit a Chrysler showroom you won't be inundated with choices.  And if your shopping menu doesn't include a minivan your purchasing decision boils down to either the large 300 sedan or this; the all-new 2015, Alfa Romeo-based, midsized 200.
When the 200 debuted for the 2011 model year, it remedied nearly all of the criticisms cast upon its Sebring derivative.  Zip ahead about 3 years, and Chrysler delivers this truly all-new car from the ground up with origins in Italy yet designed, engineered and built in Michigan – a fact you're cleverly reminded of by the Detroit skyline embossed in this rubber mat.
This is Chrysler's aggressive push into the world of Camry, Accord, Altima and Fusion; a volume model in one of the most hotly contended segments in the industry.  And the 200 has some very promising signs of success – starting with the elegant, proudly American design, a continuation of the uptown style seen in the 300.  The addition of the Premium Lighting Group adds even more fashion with plenty of LED bling.  To affirm its visual allure, when I'd park it people would come to get a closer look.  Can't say that's ever happened to me with a Camry.
Model selection has changed, too.  This is the top-trim 200C AWD powered by a 295 horsepower version of the Pentastar V6.  In addition to the new all-wheel drive option, the base engine has been upgraded to the 2.4-liter Tigershark which is standard on all front-drive models.  And the 4-speed auto is long gone, replaced by a 9-speed automatic on all 200s.  Considering my car's 4-wheel traction and high output motor, I'm blown away by the mileage it's returned – averaging nearly 27mpg.  Its EPA rated at 18mpg city/29mpg highway.  Part of that success has to do with Chrysler's fully disconnecting rear axle that doesn't sap power when it's not needed.  The rotary dial shifter makes its way in from the Ram 1500 and includes a sport mode and paddles.  In sport, torque is biased to the rear as much as 60%, the gas pedal becomes more responsive and the stability control system is adapted for more dynamic handling.  It is the first such sport mode I've seen however that also simultaneously disengages traction control…seems a bit risky.
The best way to get to know a car is to take it on a road trip and this 200 and I have shared these windy roads from New York to Vermont where the 9-speed auto and Pentastar V6 have definitely gotten a workout. Sport mode seems to be the best solution for travel on roads like this and as such the 200 exhibits a midsize nimbleness backed by ample amounts of power.  Yet there are layers of subtleness to all of its controls and body motions that don't rise to the sophisticated level of the Accord.
By in large, the 200 sounds, feels and maneuvers like the sporty alternative it is yet with that comes some nuanced side effects – like a harder crashing of the suspension over large road imperfections, a somewhat coarse sounding engine and slightly disconnected steering – all of which has me perplexed about whether I appreciate the 200's other standout attributes enough to overlook these quirks.  Most of the time I enjoy this car's quietness, intelligent powertrain and tractable manner so I admit – I've had a difficult time forming a concrete opinion on this one.
Without question, I love the clever sliding center console area with plenty of connection points, tons of room and wire guides for all of the family's devices.  The UConnect system is industry-leading excellent as usual, the controls are uncluttered and easy to understand and the electronic displays are high res and modern.  Safety features abound such as a very likeable adaptive cruise control system, full-speed forward collision warning and the magical Park Sense automatic parking for either parallel or perpendicular spots.  The issues in here come from front seats that don't provide enough lateral support to match the 200's cornering ability and perhaps the biggest bugaboo; a smallish rear seat, an issue that has bitten the Chevy Malibu quite hard.  Luggage volume has increased to a healthy 16 cubic feet.
Priced from $22,695 for a base LX to $36,365 for a fully optioned 200C AWD like this one, Chrysler has got the beautiful car it needs to get more midsize traffic into their showrooms.  Only time will tell if segment shoppers find the rest of the car to be enough.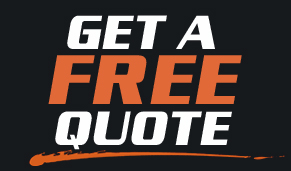 CLICK HERE to get a FREE ONLINE PRICE QUOTE for your NEW CHRYSLER from a dealer near you. Absolutely NO OBLIGATION.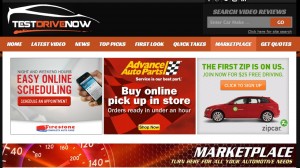 CLICK HERE TO FIND TODAY'S HOTTEST DEALS! TURN HERE FOR ALL YOUR AUTOMOTIVE NEEDS.

CLICK HERE to LIKE TestDriveNow.com on FaceBook!

FOLLOW Steve Hammes on Twitter!