2014 Ram 1500 EcoDiesel Video Review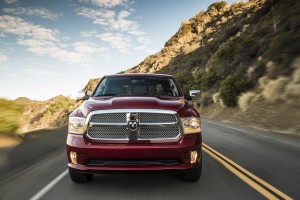 2014 Ram 1500 EcoDiesel Video Review:
The Ram 1500 is my pick in the ½-ton truck segment; a perfect blend of everyday comfort and capability for those who don't need a heavy duty rig.  And this year it offers an engine shoppers in this class have been asking for and one the competition doesn't offer.  Meet the 2014 Ram EcoDiesel.
We all know that truck owners are a fiercely loyal group, but if there's one thing that could get them to switch brands it might just be this.  In addition to the previously available gasoline-fed Pentastar V6 and HEMI V8 engines, you can now opt for the 3.0-liter V6 turbo diesel, or EcoDiesel in Chrysler speak. Light-duty truck owners have been clamoring for a compression-ignition engine for years and Ram is the first brand to step up to the plate.  So what puts the Eco in this diesel engine?  Well, the use of diesel exhaust fluid or DEF to reduce harmful pollutants puts its Smog Rating in line with similar trucks' gas engines, thus making it 50-state compliant.  And of course, it returns better mileage that its gas counterparts, rated at 19mpg city/27mpg highway.  That's approximately a 15% improvement.  But perhaps even more important to truck owners is the diesel engine's reputation for long term durability and its ability to haul.  Though the configuration of my truck limits towing to 7,200 lbs. a standard cab 4X2 with an 8' box and a 3.92 rear axle can handle 2,000 pounds more.  That doesn't match the over 10,000 pound towing capability of the V8 but the HEMI is only rated at 17mpg combined whereas the EcoDiesel returns 22mpg – a number that I can corroborate after a week of driving.  And though in today's diesel powered cars you want to mask the engine's unique sounds, in a truck it's more like a badge of honor so Ram lets the clatter shine through though it's almost completely absent in the Lexus-quiet cabin – a perfect balance.  No sulfur smell either.  Depending on where you live, a gallon of diesel can cost quite a bit more – like here in NY where it sometimes runs as much as $.65/gallon more than regular unleaded so it might take $120 or so to fill the tank.  That being said, the EPA estimates it'll save you hundreds of dollars a year in fuel costs over competing V6 trucks.  An 8-speed automatic is standard manipulating the diesel's 240 horsepower and 420 pound-feet of torque for responsive get up and go when called upon.
The Laramie Limited takes the luxury pickup to an entirely new level of craftsmanship and technology.  I've been saying it all week; it's the nicest truck I've ever driven.  For those of you looking to have everything in your truck plus massive amounts of space, look no further…as long as $60,000 doesn't faze you.
$59,010 including nearly $6,000 in optional equipment to be exact, so driving this top-level Ram 1500 4X4 certainly isn't within everyone's reach.  However, Ram offers the EcoDiesel option starting on entry-level Tradesman models costing as little as $30,890 – though just not on regular cab/short box models.
But with this Limited model, Ram has thought of nearly every clever truck idea to make work and play that much smarter.  Check out the ridiculously spacious rear seats, which also easily convert into a flat load space.  I love the special leather embroidery and metal buckles, too.  There's also a sunroof, memory settings for the driver, heated and cooled seats, a heated steering wheel, towing features, a 4-corner adjustable air suspension which makes the luxurious ride truly something to behold, lots of clever storage and the industry-leading UConnect touchscreen system with all of the accoutrements.  It feels quality built and the attention to detail, for instance in the very cool looking gauge layout, puts this Ram above and beyond any other luxury truck I've driven.  It's a great cruiser and easy to manage around town with the exception of these optional trailer tow mirrors which need a power folding function for parking lots.
I love the added functionality of the bed liner, the bed extender and the dual RamBoxes, just keep in mind though that they do encroach on the width of the 5' 7" box.
A 6' 4" box is also available.  My complaints back here are that the bed extender isn't nearly as easy to use as the one Ford offers, and call me old if you want, but this big boy could use some sort of step-in assistant to the bed as well as into the cab.
Few will venture into Laramie Limited territory but regardless, the EcoDiesel is a long awaited option that just happens to come in the best ½-ton on the market.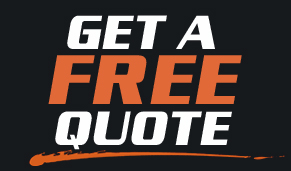 CLICK HERE to get a FREE ONLINE PRICE QUOTE for your NEW RAM from a dealer near you. Absolutely NO OBLIGATION.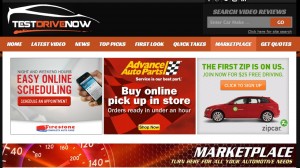 CLICK HERE TO FIND TODAY'S HOTTEST DEALS! TURN HERE FOR ALL YOUR AUTOMOTIVE NEEDS.

CLICK HERE to LIKE TestDriveNow.com on FaceBook!

FOLLOW Steve Hammes on Twitter!