2014 Range Rover Evoque Video Review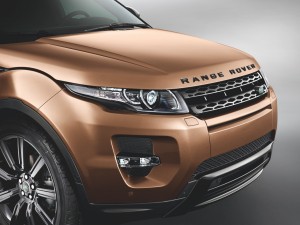 2014 Range Rover Evoque Video Review:
It's a bit surprising how after nearly 3 years on the market the Evoque still turns heads like crazy.  Well, maybe not that surprising considering how concept car-like this Range Rover is.  It looks like nothing else on the road.  And for 2014 it comes with numerous mechanical changes.
Gorgeous, isn't it?  Land Rover not only designed a small SUV with magnetic appeal but they did so by breaking the company mold.  Unit body construction and front-wheel drive based with 4-cylinder power, the Evoque wrote a new chapter in the Range Rover SUV history book when it debuted in 2012 and has been delivering impressive sales performances ever since.  With a starting MSRP of about $43,000 it's by far the most affordable Range Rover model as well as the most fuel efficient Land Rover ever produced.  It's infused the brand with a newfound vitality and introduced an entirely new audience to the Range Rover lifestyle.  Available in the costlier and rarer 4-seat coupe configuration or like here in the more practical 5-door 5-seat arrangement, the Evoque comes in as many as 5 trim levels and this one sits atop the pack. It's the Evoque Dynamic with a plethora of unique exterior detailing and interior amenities clearly distinguishing it as top dog.  It also includes Adaptive Dynamics featuring MagneRide; an automatic damper system that offers infinitely variable ride settings between soft and firm with a driver selectable Dynamic Mode to lock in a sports setting.  20" wheels are standard and come wrapped in ultra-high performance Continental CrossContact summer sport truck tires.  At nearly $400 a piece I don't envy having to change them, but they provide outstanding grip and heightened steering response for maximum sporty driving capability.  And for the very light off-road work they encountered this week, seemed up to the task.
Replacing the 6-speed transmission is a new 9-speed unit aimed at improving acceleration as well as fuel economy, raising highway mileage by 2 mpg to an impressive 30mpg and in combined driving to 24mpg.  The new Active Driveline System also chips in by decoupling the rear axle at steady speeds above 22mph.  If it senses power is needed to the rear wheels it can do so within 300 milliseconds.  This setup also incorporates Active Torque Biasing to move that energy between the rear wheels and Torque Vectoring to move that power to the outside wheels in a turn to reduce understeer.
The extra 3 gears and a rather intrusive and occasionally abrupt start/stop system infringe upon the driving experience.  The combination of the punchy 240-horsepower 2.0-liter turbo and 9-speeds of electronic decision making produce an Evoque that's difficult to work smoothly, particularly in around the town driving.  There's a good deal of surging and awkward downshifts conducted by your right foot.  A sport mode with paddle shifters alleviates the problem.  And though it can be disabled, the gas saving start/stop system is rough and shuts the car off altogether when parked, even when you don't want it to.  The steering is quicker than you'll find in some sports cars and requires near constant attention and the cabin forgoes the typical Range Rover hushed environment. Acceleration feels brisk, hitting 60mph in about 7-seconds.  And it's a Range Rover after all, so with the Terrain Response system dialed in and over 8" of ground clearance the Evoque is designed to go just about anywhere, though note that the Dynamic model's body enhancements dictate less aggressive off-road geometry.  It can tow up to 3,500lbs.
And inside, it's…well, small.  Noticeably smaller than a Ford Escape, for example, in cargo carrying capacity.  My tester also has a new option this year; the $1,295 Adaptive Cruise Control with Queue Assist to get you through that rough drive time commute as well as Forward Alert and Intelligent Emergency Braking safety features.  It also incorporates Park Assist and the new Park Exit, designed to guide the Evoque out from a parking space.  The interior design, both in its appearance and feel, is a big time winner.
My Dynamic model with over $4,000 in optional equipment stickers for $61,395.  I love its look but have become a little less enamored with its everyday drivability.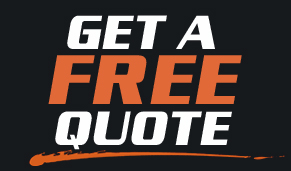 CLICK HERE to get a FREE ONLINE PRICE QUOTE for your NEW RANGE ROVER from a dealer near you. Absolutely NO OBLIGATION.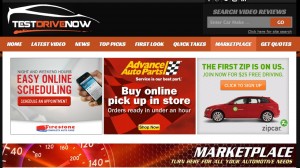 CLICK HERE TO FIND TODAY'S HOTTEST DEALS! TURN HERE FOR ALL YOUR AUTOMOTIVE NEEDS.

CLICK HERE to LIKE TestDriveNow.com on FaceBook!

FOLLOW Steve Hammes on Twitter!