2020 Dodge Charger Widebody First Look
2020 Dodge Charger Widebody First Look By Auto Critic Steve Hammes
Widebody fever is spreading at Dodge and will soon infect 2 new Charger models; Scat Pack and SRT Hellcat.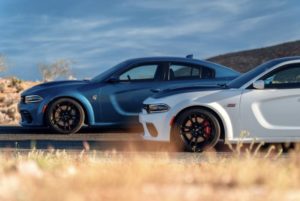 Closely following the formula already established by its 2-door counterpart, the Challenger, the new 2020 Charger Widebody models fatten up their tires, broaden their fender flares, clamp down on bigger brakes and ride atop a specially tuned adaptive damping suspension to deliver a car that's faster and handles better than ever before.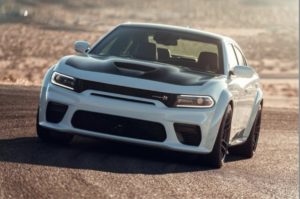 At the top of that list is the Hellcat Widebody running with the 707 horsepower supercharged 6.2-liter HEMI, it can put away 60mph in 3.6 seconds and the 1/4mile in the high 10s…performances that are just a tick away from the more powerful Hellcat engine found in the Challenger.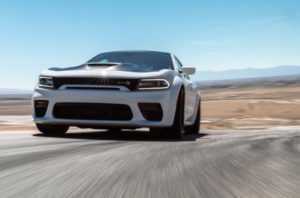 Top speed here stays under the 200mph halo.  But the Hellcat Widebody is more about added grip and stickier handling than just off-the-line speed with SRT's familiar Drive Modes and Race Options on board to expertly assist the driver in finding just the perfect setup for the situation.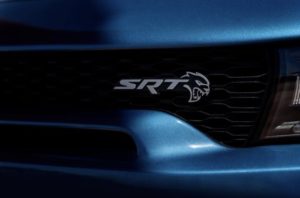 An 8-speed auto and lots of supercharger whine are standard.  Or maybe it's the 392-powered Scat Pack that's more your speed.  This engine is tuned for 485 horses and uses its Widebody mods to improve upon critical performance metrics taking 4.3 seconds to 60mph, 12.4 in the quarter, stopping 3 feet shorter from 60mph and pulling .98Gs to improve road course times.
Dealers will open up orders on these new 2020 Chargers this fall with deliveries to start early next year.