2016 Acura NSX FIRST LOOK
2016 Acura NSX FIRST LOOK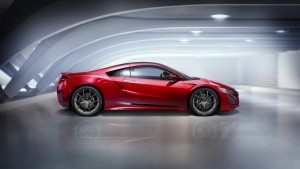 It's been 25 years since Acura introduced the original NSX – a hand built, aluminum bodied, rear-wheel drive, mid-engine supercar with a 270-horsepower VTEC V6.  Acura designed it to be a new breed of exotic that could be driven everyday with confidence while providing exceptional performance.  And indeed, it hit 60mph in a mere 5-seconds while carving up a road course in way that few others could.  Now, it's long awaited successor is finally ready for primetime paying homage to the past while reaching even farther into the future.  A new twin-turbocharged DOHC V6 is mated to a 9-speed dual clutch transmission and a 3 motor Sport Hybrid system driving all 4 wheels through Acura's Super-Handling All-Wheel Drive. With 2 high output electric motors handling traction to the front and the third situated between the rear wheels, Acura describes the NSX's launch performance as instantaneous "zero delay."  Carbon-ceramic brakes and staggered width ContiSportContact tires lay the foundation for the advanced multi-material body.  Key powertrain components, such as the battery pack, have been optimally placed to keep the center of gravity low.  The dial operated Integrated Dynamic System features Quiet, Sport, Sport + and Track modes, adjusting engine, motor, transmission and chassis response as well as the engine sound.  Manufactured in Ohio and available in more than spec, the 2016 NSX is priced in the mid $150,000 range.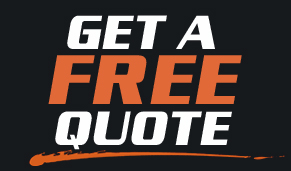 CLICK HERE to get a FREE ONLINE PRICE QUOTE for your NEW ACURA from a dealer near you. Absolutely NO OBLIGATION.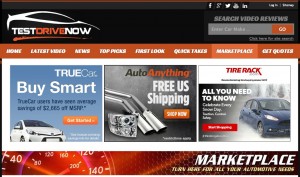 CLICK HERE TO FIND TODAY'S HOTTEST DEALS! TURN HERE FOR ALL YOUR AUTOMOTIVE NEEDS AND MORE.

CLICK HERE to LIKE TestDriveNow.com on FaceBook!

FOLLOW Steve Hammes on Twitter @DriveTimeVideos!