2015 Volkswagen e-Golf FIRST LOOK
2015 Volkswagen e-Golf FIRST LOOK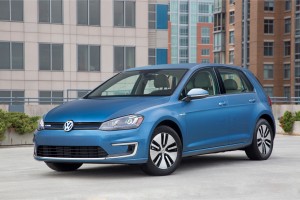 Volkswagen's first fully electric vehicle for the U.S. market is the 2015 e-Golf. Busting the myth that EVs must be focused only on efficiency, the e-Golf has been engineered to retain the Golf 4-door's "fun-to-drive yet practical" formula.  In place of the turbocharged gas engine is a compact electric motor fed by a lithium-ion battery resting in the center tunnel below the rear seats.  The 85kW motor is capable of delivering nearly 200 pound-feet of torque and 115 horsepower.  This leads to a driving range of between 70 to 90 miles based on driving style and outside temperature.  When it's time to recharge the battery, a regular household outlet will do the job in about 20 hours, but the smarter solution is a 240-volt connection that takes less than 4 hours.  It's also capable of fast charging in about 30 minutes, where available.  To minimize range anxiety, VW's roadside assistance plan arranges for the car to be delivered to a nearby charging source as well as pay any transportation fees for the owner should the e-Golf run out within 100 miles from home.  The EPA gives the e-Golf a 116 MPG-equivalent rating in combined driving and estimates electric costs at $550 per year.  On average, it saves you $7,750 over 5 years compared to the average new vehicle.  And following VW's Think Blue holistic approach to sustainability, the company invests in renewable energy to help offset the emissions created from production, distribution and charging.  Available in select states and in a single trim, the e-Golf SEL Premium, pricing is set at $36,265 including shipping.  Tax credits may also be available.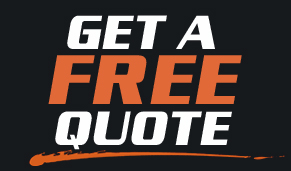 CLICK HERE to get a FREE ONLINE PRICE QUOTE for your NEW VOLKSWAGEN from a dealer near you. Absolutely NO OBLIGATION.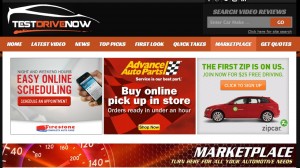 CLICK HERE TO FIND TODAY'S HOTTEST DEALS! TURN HERE FOR ALL YOUR AUTOMOTIVE NEEDS AND MORE.

CLICK HERE to LIKE TestDriveNow.com on FaceBook!

FOLLOW Steve Hammes on Twitter @DriveTimeVideos!