2015 Dodge Charger SRT Hellcat FIRST LOOK
2015 Dodge Charger SRT Hellcat FIRST LOOK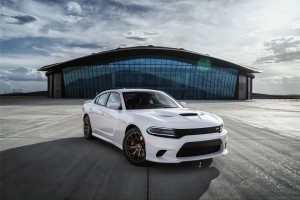 The quickest, fastest, most powerful sedan in the world; how's that for bragging rights? For performance enthusiasts, the new 2015 Dodge Charger SRT Hellcat is like Christmas morning, your birthday party and last day of school all rolled into one.  By supercharging the 6.2-liter HEMI, Dodge is leaving nothing on the table with this 707 horsepower monster capable of running the quarter mile in 11.0 seconds on its way to a top speed of 204mph.  This new V8 comes matched to a heavy duty 8-speed automatic transmission in order to better handle its 650 pound-feet of torque.  Gas mileage is rated at 13mpg city/22mpg highway.  Not only has the powertrain been thoroughly reinforced to endure the V8's fury, but the Charger SRT Hellcat is bestowed with the largest front-brake package ever offered in a Chrysler Group Vehicle; 15.4" Brembo 2-piece rotors with 6-piston calipers.  This allows the Charger to go from 0-100-0 mph in under 13 seconds.  Drive Modes are preconfigured for Sport, Track, Default and even Eco for a tailored experience.  The Hellcat has a distinguished appearance with a unique front and rear fascia, aluminum hood and spoiler.  The interior also has the SRT look with a flat-bottom, heated steering wheel, redesigned seats for improved comfort and a customizable gauge cluster. MSRP of this new Charger starts at $63,995 including gas guzzler and destination.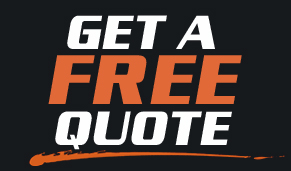 CLICK HERE to get a FREE ONLINE PRICE QUOTE for your NEW DODGE from a dealer near you. Absolutely NO OBLIGATION.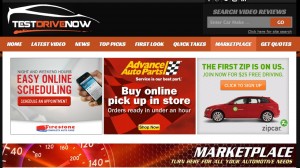 CLICK HERE TO FIND TODAY'S HOTTEST DEALS! TURN HERE FOR ALL YOUR AUTOMOTIVE NEEDS AND MORE.

CLICK HERE to LIKE TestDriveNow.com on FaceBook!

FOLLOW Steve Hammes on Twitter @DriveTimeVideos!