2015 Toyota Camry Hybrid SE VIDEO REVIEW
2015 Toyota Camry Hybrid SE VIDEO REVIEW
Long the best-selling vehicle in the US that's not a full-size truck, Toyota's Camry has been a staple of family life for decades – a midsize sedan that shoppers trust will give them many years of hassle-free 4-door duty at a fair price. And now for 2015, Toyota is keeping on top of its trophy car by adding more style and an upgraded motoring experience.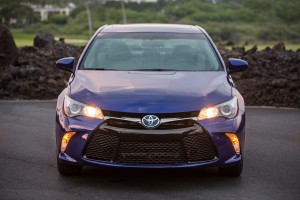 After the all-new 7th generation Camry debuted 3 years ago, it felt like it was already playing catch-up – lacking the very emotion that, at the same time, was propelling its competitors to steal some of its turf.  So what's happened here is far greater than a midcycle refresh.  Toyota is calling this Camry the "boldest looking ever"  – an achievement obtained by changing or re-engineering nearly 2,000 parts, leaving only the roof unchanged.  Take this Hybrid SE, for instance.  Introduced in limited numbers last year, the sporty SE now becomes a permanent fixture in the 3-trim Hybrid lineup making this the most flavorful of the trio.  Its unique front fascia frames a piano-black mesh grille with smoked chrome accents and darkened projector-beam headlamps.  There are 17" graphite finish wheels wrapped in Bridgestone Turanza tires for more responsive handling and a body-color rear spoiler.  Its character is now decidedly edgier and exactly what shoppers in this class are now demanding.  Other trim levels also exude more confidence.
But it's from a driving standpoint where this SE grade really grabs attention – using a specifically tuned sport suspension and sport calibrated stability control, this Camry drives with more verve.  There's more direct steering with enhanced feel and the body is more rigid.  Boring has been replaced by a calculated level of sharpness that leads to more enjoyment from behind the wheel.  And remember, this is the Hybrid I'm talking about – usually fun-sapping by definition.  But who knows hybrids better than Toyota and I have to say their Synergy Drive has matured into a smooth operator.
I've been driving hybrids now for nearly 20 years so it's easy to forget sometimes just how cool and technological advanced these machines are. Toyota was a pioneer and so cars like this Camry Hybrid use a powertrain which has been honed continuously since the 90s. How do I judge a hybrid's worthiness?  1) by its transparent operation and 2) by its increase in mileage as compared with its gas-only counterpart. And in both areas this Camry is very, very good – in fact one of my favorites. But, as I always warn the winter can be cruel to hybrid mileage.
A hybrid-friendly 2.5-liter 4-cylinder engine and a pair of electric motors integrated into the front axle connect with a nickel-metal hydride battery pack residing behind the rear seat.  Net system horsepower is rated at 200 with the power modulated by an electronic continuously variable transmission.  The entire operation – such as the normal feeling regenerative braking – is science lab impressive, conducting the Camry on when and how to use its engine as well as finding the most suitable implementation of electric propulsion, whether for economy or performance.   And yes, if slow enough and if other conditions are met, you can drive this on electric alone for a short period of time but in general you're driving a gas-electric hybrid in the city and a regular Camry at cruising speeds, resulting in big fuel economy gains of 40mpg combined – a full 12mpg better than the same car without the hybrid system.  It's torquey quick, too with a satisfying 0-to-60mph time of 7.6-seconds – placing it between the regular 4- and 6-cylinder models in acceleration.  Now, my mileage in these severe cold temps averaged about 33mpg.  This car has remote start and you'd better believe I used it and batteries don't work as well in the cold either where chemical reactions happen more slowly.  So can you get 40mpg?  Probably.  Will you in the winter.  No.
The Camry's redesigned interior is also quieter and more quality-driven with new electronics, better displays and uprated materials.  The Entune system continues to improve into an excellent centerpiece, and features like Qi wireless charging for compatible smartphones show a techy side.  The Sport fabric seats are very comfortable and supportive to spirited driving but the front passenger doesn't get power or height adjustment so tall folks there will be staring into the visor.  The rear seats are big midsize generous.  With a host of packages, options and accessories this car stickers for $32,987 after starting at $28,820.  Toyota made a smart move in updating this car so quickly and the changes made address all of the previous car's shortfalls.  Adding to that, the Hybrid SE is a Camry that can soothe both your id and ego.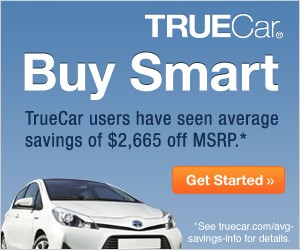 CLICK HERE to get your TRUECAR SAVINGS CERTIFICATE for your new TOYOTA. Absolutely NO OBLIGATION. 
Tagged with:
2015
,
auto critic
,
Camry
,
Hybrid
,
latest video
,
reviews
,
road test
,
SE
,
steve hammes
,
test drive
,
Toyota