2015 Nissan Pathfinder VIDEO REVIEW
2015 Nissan Pathfinder VIDEO REVIEW
Now in its 3rd year on the market, the reimagined Pathfinder gives Nissan a legit 3-row family hauler.  And when mom and dad decide to go all in, this is the model you end up with – the Pathfinder Platinum 4X4 which has a few new tricks up its sleeve for 2015.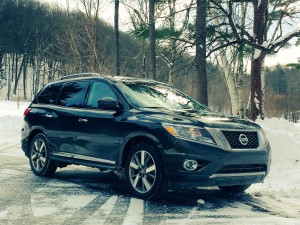 Welcome to the coldest week of the year in Upstate New York, appropriate weather for a 4-wheel drive SUV with the off-road heritage of the Pathfinder.  Well, okay – this isn't that Pathfinder.  But it can be specified with 4-wheel drive as it is here, meaning you can let the front axle do all the work, put it in Auto and have the electronics determine when to send some of that 240 pound-feet of torque to the rear axle or switch to 4-high and lock the power split between the 2.  This top of the line Platinum trim rides on 20" wheels fitted with Bridgestone Dueler H/P Sport all-season tires…OK in light snow, but if you want to get serious about grip you'll have to pony up for a set of Yokohama Geolander winter tires which provide an exact fit for this model.
Not much has changed with the Pathfinder since my initial test-drive a few years back.  For 2015, some of my favorite safety features – Blind Spot Warning and Rear Cross Traffic Alert – have been added to SL and Platinum grades.  This is on top of the amazingly helpful Around View Monitor, allowing you to see exactly where you're positioned.  If you hit something in this, it's on you.  The CVT gets a more natural feeling from something Nissan calls D-Step Logic Control – mimicking actual shifts more like a traditional automatic.  And Hill Decent Control, which takes care of modulating the brakes in steep off-road conditions so that the driver can focus on steering, becomes standard on 4-wheel drive models.  And if you can see it under all of the salt and road spray, this color is called Midnight Jade – one of 6 new paint choices.
The 3-row segment offers shoppers a number of very good choices including sales leaders like the Ford Explorer and Toyota Highlander – both of which provide more tailored powertrain options.  But by utilizing a continuously variable transmission, it does best its closest V6 competitors with impressive fuel economy rated at 19mpg city/26mpg highway.  But if you were looking to distinguish the Pathfinder by its go anywhere capabilities – sorry, those days are over.  Even the Highlander has an inch more ground clearance.
I do love the Pathfinder's grouping of remote start, heated seats front and rear and a heated steering wheel – all of which received a workout this week.
Just like the Pathfinder itself, my opinions about it have changed little over the years – very solid 260-horsepower V6, unobjectionable drivability, comfortable, lots of people room with easy access to all points, adult friendly 3rd row seats and an appropriate level of amenities designed with a $40,000 look and feel.  The only aspect that seems really dated at this point is the lack of advanced lighting, such as xenon or LED – can't get it at any price.  Speaking of which, a base Pathfinder starts at $30,000 while a Platinum 4X4 like this stickers for $44,000 with plenty of accessories available including a very cool hatch tent.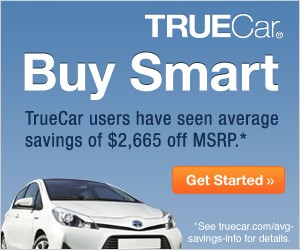 CLICK HERE to get your TRUECAR SAVINGS CERTIFICATE for your new NISSAN. Absolutely NO OBLIGATION. 

CLICK HERE TO FIND THE BEST DEAL ON TIRES FOR EVERY MAKE AND MODEL CAR, TRUCK OR SUV. SPECIAL DISCOUNTS FOR TESTDRIVENOW FANS.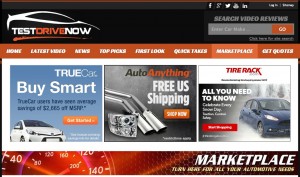 CLICK HERE TO FIND TODAY'S HOTTEST DEALS FOR ALL YOUR AUTOMOTIVE NEEDS.

CLICK HERE to LIKE TestDriveNow.com on FaceBook!

FOLLOW Steve Hammes on Twitter @DriveTimeVideos!