2015 MINI Cooper S 4-door VIDEO REVIEW
2015 MINI Cooper S 4-door VIDEO REVIEW
This is not the first MINI with 4 doors; that happened with the jacked-up Countryman, but it is the first one to do it while preserving the classic MINI proportions.  And if you want the added space and practicality it offers, it's only $1,000 away.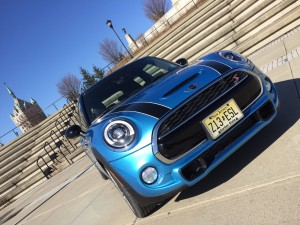 Released last year, the all-new MINI Cooper Hardtop bettered itself in every way with a comprehensive redesign.  Parent company BMW put it through Bavarian finishing school and it graduated into an irresistibly great little car.  And now this larger but no less fun 4-door variant gives MINI a more marketable machine.  Adding nearly 3" to the wheelbase and over 6" in overall length this new for 2015 model removes a barrier to customer acceptance – usefulness.  Pure driving pleasure can take folks only so far; in the real world of kids and wholesale clubs some added space can make all the difference between purchasing a MINI and moving on.  Contrary to MINI's claims, this isn't a 5-seater but as long as you can squeeze through the narrow door opening, the added 1.5" of legroom and nearly .5" more headroom are enough to make riding back here something adults need not fear while a glass roof with sunshade advance the feeling of airiness.  Beyond that is the fact that cargo room is .5 cubic foot larger with the seats up, and 6 cubic feet larger with them folded.  So being able to fit more stuff in is a huge plus.
Weighing about 100 pounds more than the 2-door at 2,930 lbs., the 4-cylinder turbocharged Cooper S retains the highly spirited and all-out enjoyable driving nature of the 2-door.
Prior to this current generation MINI, I was tepid about the cars overall appeal. But since it's been fed a healthy dose of BMW, I absolutely love this car and I'd want it just like this: with the 2.0 liter turbo and yes, even the sport auto with paddle shifters. It's just that good. And now that you can get it with 4 doors without losing its addicting drivability it's a perfect addition. The suspension is tightly tuned, it loves to be tossed around and the powertrain is always right in step with your intentions. If you can't have fun driving one of these than you just don't know fun.
More aggressively tuned springs and dampers can be specified along with driver adjustability, but this stock setup is the right combination of hallmark MINI jounce and everyday comfort for the sporty-minded.  The optional 18" Pirelli ultra-high performance tires grip with the added tenacity of an electronic differential lock as well as other computer wizardry to keep the car on course and alleviate torque steer.  Of course, the steering is quick and precise and the 6-speed Steptroinc is cagy, even able to tap the navi system's maps to best coordinate shifts based on the road ahead.  Pouring on the available 207 pound-feet of torque at 1,250 RPM means the Cooper S is always ready for action and when overboosted on takeoff, can produce a 0-to-60mph time of 6.5-seconds – just a .1-second off of the 2-door.  Generating 189 horsepower, this BMW-tuned engine brings excitement, refinement, and efficiency, returning 26mpg city/33mpg highway on premium.  The standard MINI Driving Modes also allow for a Green selection in addition to Normal and Sport when MINIMALSIM is desired.  All of these vehicle changes are intelligently yet whimsically visualized on the new infotainment display – a brilliant combination of useful tech and changing light show.  It's controlled through an iDrive-like knob and peripheral buttons in a way that's better BMW's…I actually love using it. The retro cool toggle switches, the added safety of the heads-up display, and the blend of ambient lighting and contoured surfaces make for a spectacular cabin…a noisy one, but with great sport seats you'll never want to leave.  Yes, this is a rolling example of just about everything MINI has in the arsenal and as such this Cooper S 4 door which starts at about $26,000 ends up at $36,000 like this.  But the more time you spend with this car, the more that initial absurdity fades away…at least to a point.  And because the extra doors and space add a mere $1,000 to the price, only traditionalists and ardent enthusiasts will likely stick with the original bodystyle.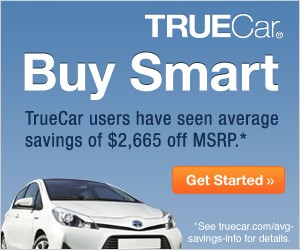 CLICK HERE to get your TRUECAR SAVINGS CERTIFICATE for your new MINI. Absolutely NO OBLIGATION.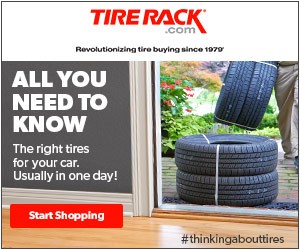 CLICK HERE TO FIND THE BEST DEAL ON TIRES FOR EVERY MAKE AND MODEL CAR, TRUCK OR SUV. SPECIAL DISCOUNTS FOR TESTDRIVENOW FANS.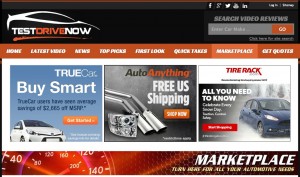 CLICK HERE TO FIND TODAY'S HOTTEST DEALS FOR ALL YOUR AUTOMOTIVE NEEDS.

CLICK HERE to LIKE TestDriveNow.com on FaceBook!

FOLLOW Steve Hammes on Twitter @DriveTimeVideos!
Tagged with:
2015
,
4 door
,
auto critic
,
Cooper S
,
Hardtop
,
latest video
,
mini
,
reviews
,
road test
,
steve hammes
,
test drive
,
top picks