2015 HYUNDAI SONATA NAMED BEST MIDSIZE CAR FOR FAMILIES BY U.S. NEWS & WORLD REPORT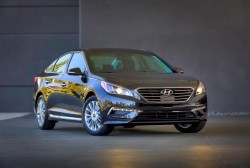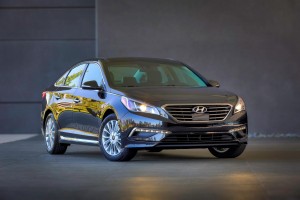 2015 HYUNDAI SONATA NAMED BEST MIDSIZE CAR FOR FAMILIES BY U.S. NEWS & WORLD REPORT
The 2015 Hyundai Sonata was named the Best Midsize Car for Families by U.S. News & World Report. The Sonata has continued to receive accolades in the crowded midsize sedan segment for surpassing the needs and wants of owners with its spaciousness, cargo volume and family friendly features.
"Families have very specific needs when shopping for a vehicle and they are a critically important target for midsize sedans," said Mike O'Brien, vice president of corporate and product planning, Hyundai Motor America. "Being named Best Midsize Car for Families by U.S. News & World Report is a tremendous honor and demonstrates Sonata's ability to outdo the expectations family buyers have in this segment. This recognition continues to build Sonata's third-party validation and acknowledgement of its advanced technology, refined design and outstanding safety proposition."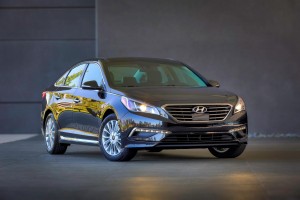 The Best Cars for Families methodology combines professional automotive reviews, safety and reliability ratings into a composite score. Within each of the 19 categories, the vehicle with the highest score is named the Best Car for Families in that category.
The all-new seventh-generation 2015 Sonata offers a more refined look through a new Fluidic Sculpture 2.0 design language, stiffer body structure, enhanced ride quality, reduced noise, vibration and harshness and convenience features. In addition, to keep families safe, the Sonata comes standard with seven airbags, including a new driver's knee airbag designed to provide additional protection in certain collisions. No longer reserved for luxury cars, advanced safety technologies such as Forward Collision Warning, Blind Spot Detection, Rear Cross Traffic Alert and a Lane Departure Warning System are all available in this midsize sedan.  Furthermore, the Sonata's smart trunk gives families a convenient hands-free way to open the trunk while keeping both feet firmly planted on the ground, so putting items like sporting equipment away after a game is easier and more convenient. The owner simply needs to approach the Sonata's trunk with the key fob in a purse or pocket and wait three seconds. The trunk will automatically open, making it easy to place items inside when hands are full.  Sonata truly democratizes the premium design and convenient technology of the Genesis sedan for the mid-size class.
In addition to this award, the Sonata recently was named a KBB.com Best Family Car of 2015 and also won the Cars.com, USA TODAY, MotorWeek Midsize Sedan Challenge.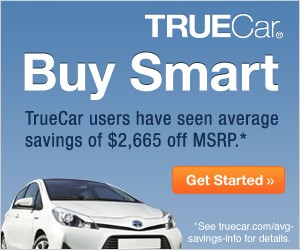 CLICK HERE to get your TRUECAR SAVINGS CERTIFICATE for your new HYUNDAI. Absolutely NO OBLIGATION.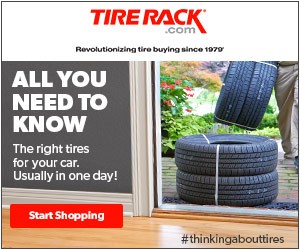 CLICK HERE TO FIND THE BEST DEAL ON TIRES FOR EVERY MAKE AND MODEL CAR, TRUCK OR SUV. SPECIAL DISCOUNTS FOR TESTDRIVENOW FANS.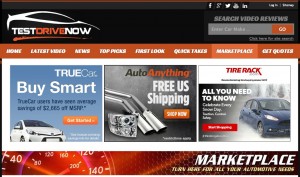 CLICK HERE TO FIND TODAY'S HOTTEST DEALS FOR ALL YOUR AUTOMOTIVE NEEDS.

CLICK HERE to LIKE TestDriveNow.com on FaceBook!

FOLLOW Steve Hammes on Twitter @DriveTimeVideos!