2015 Chevrolet Tahoe Video Review
2015 Chevrolet Tahoe Video Review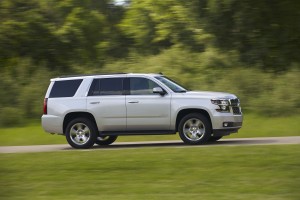 The crossover revolution has brought about some excellent vehicles but that unibody solution isn't for everyone.   Which is why it's nice to see venerable SUVs like the Chevy Tahoe continue to be given new life.
GM could have done something drastic here; perhaps move the Tahoe off of its truck frame, maybe go to a turbo V6, but they didn't. But because it's the best-selling full-size SUV, this redesign doesn't stray too far from the Tahoe families and boat owners have come to love.  Despite its more chiseled appearance and projector-beam headlamps, you still instantly recognize it as a Tahoe.  Aerodynamics have been improved while aluminum is utilized for the hood and liftgate for weight savings.
Of course, there's still a small block V8 under the hood. But it now incorporates active fuel management, direct-injection and variable valve timing to help improve highway mileage by about 10%.
Making more power – now cranking out 383 pound feet of torque and 355 horsepower – this 5.3L EcoTec3 engine is rated at 16mpg city/22mpg highway for this 4WD model, running on regular unleaded, about 30% less on E85. It's a strong motor which fits well into the Tahoe's typical itinerary – smooth and torquey for towing up to 8,400 pounds, and using only 1 bank of cylinders when not under full load. A tow/haul mode and auto grade braking for the 6-speed automatic boosts driver confidence while an optional Trailering Package can be specified which brings heavy duty drivetrain cooling and a 2-speed transfer case with a 4-low range.  Mine however, makes due with 2WD, Auto and 4 high settings.
You now, it's refreshing to drive a big, body-on-frame SUV. You can forget how pleasing and comfortable they are to drive. Even my height challenged wife found the Tahoe easy to command.  And it's a great long trip vehicle with all of the creature comforts one could want plus it drives with authority.  But just like the new GM trucks from which it's based, the Tahoe still has a bit of truckiness to its ride.
This mid-trim Tahoe LT with its coil spring rear suspension makes due without GM's brilliant Magnetic Ride Control shocks – they're standard on LTZ models – and so this otherwise plush ride suffers just a bit. These 20" polished aluminum wheels are an option to the standard 18" set.
Though lacking the freshness of a redesigned model and still plagued by some less than quality plastic and other trim bits, this new Tahoe invites plenty of great technologies into the cabin including a front-seat center air bag such as the one used in GM's 3-row crossovers, the vibrating Safety Alert Seat and all of the radar and camera-based driver assistance goodies. The graphic displays are excellent and easy to use and the range of connectivity options all over the Tahoe are exceptional.  OnStar 4G LTE with WiFi hotspot and a wire-free charge mat for mobile devices weren't available on my early build tester.
I'm not sure what took the automotive industry so long, but the Blu-ray player has finally made its way inside the car. And that's a really good thing because if you've ever left on vacation and your kid grabbed a DVD and instead it was a Blu-ray and it didn't play once you left…it's not a pretty scene.
I don't know about you but I grow impatient with some of the slow-moving power features of today's cars like 3rd row seats but I certainly can't criticize these in the Tahoe.  Like a crocodile.
The power folding feature makes reconfiguring for cargo a breeze and it's easy to instigate no matter where you are…a great convenience. But the high load floor of a vehicle like this means the third row is a terrible place to be.
This big boy Tahoe LT 4WD starts at just under $54,000 and stickers very well equipped like this for $60,855. Profit margins are just as huge as the vehicle itself.  And as food for thought, a similarly sized, nearly as capable and more fuel efficient Mercedes GL350 is within shouting distance with cache the Chevy can't match.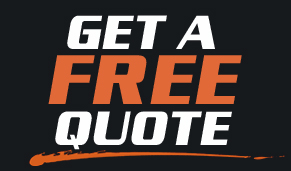 CLICK HERE to get a FREE ONLINE PRICE QUOTE for your NEW CHEVROLET from a dealer near you. Absolutely NO OBLIGATION.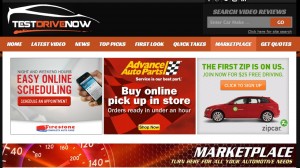 CLICK HERE TO FIND TODAY'S HOTTEST DEALS! TURN HERE FOR ALL YOUR AUTOMOTIVE NEEDS AND MORE.

CLICK HERE to LIKE TestDriveNow.com on FaceBook!

FOLLOW Steve Hammes on Twitter @DriveTimeVideos!