2015 Cadillac ATS Coupe 2.0T VIDEO REVIEW
2015 Cadillac ATS Coupe 2.0T  VIDEO REVIEW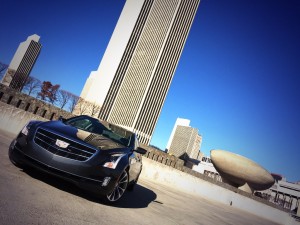 After my first test-drive of the all-new ATS 3.6, it not only became my new favorite Cadillac but my top pick in the compact luxury sports sedan segment. And now, Caddy is giving Coupe lovers their own version in this new 2015 ATS 2.0T.
As the CTS grew-up, a slot was available for a smaller, nimbler car to take on the likes of German competitors.  Cue the ATS – the future of Cadillac that burst onto the scene a couple of years ago showing that America cannot only build a sports sedan on par with the stalwarts but one that's even better.  And now there's this good looking coupe to go with it and a recently announced high-performance ATS-V which looks to really shake up the segment.
Having previously driven the ATS with the optional V6, this car gave me my first go with the 2.0-liter turbo – a direct-injected engine producing a sprightly 272 horsepower and nearly 300 pound-feet of torque – easily enough to break the rear tires loose.  There's no upfront financial penalty for choosing to shift gears yourself, but the 6-speed manual returns 1mpg less in combined fuel economy when compared to this 6-speed auto, which is rated at 21mpg city/30mpg highway on regular gasoline.  It includes a sport mode and manual shifting via sizeable, metallic-looking paddle shifters.
The lightweight revolution is here, driven by fuel economy gains yes but for driving enthusiasts fun is typically defined by how agile a car is and the less mass there is to move the better the physics work in your favor. The ATS is a perfect example. Sticking with the turbo-4 still gives most drivers enough power to have fun with this Caddy's very willing chassis. And its rear drive setup provides coupe buyers the added excitement they're looking for.
Riding on 18" max performance summer-use Bridgestone run-flats, the ATS maintains a scrupulously compliant ride quality thanks to its magnetic ride control shocks – adjustable between Tour and Sport modes.  Its 3,411 pounds is evenly distributed and a limited-slip differential helps the rear tires bite, but if you like a car that will happily hang its tail out you'll find it here; a manageable playfulness sports car aficionado will appreciate.  This model also provides a quicker steering gear with electric assist that's direct and accurate.  Brembo brakes work as fluidly and decisively as the rest of the driver controls.  Technically, the ATS Coupe is a driving talent, spotlighting Cadillac's detailed toils.  Yet, at times it can feel a bit soulless – lacking any Coupe worthy sounds and other peripheral goodies to stimulate the experience.  It can put away 60mph in a not too shabby 5.6-seconds and turning the traction control off allows for ample playtime.  But this is not a hardcore machine – it keeps its luxury senses about it at all times, particularly in this highest Premium trim offering.
The focal point of the cabin is the CUE system – a touchscreen interface with a customizable gauge cluster.  This isn't the full-blown version found in higher Cadillacs but there are still plenty of display options and the haptic feedback, button-free CUE interface still packs in the features, though I'd love to see at least a few buttons included for redundancy.  Interaction via spoken commands is much better than most and there's Siri Eyes Free for iPhone users to talk to their phone.  Caddy starts you out with a 3 month trial of their OnStar 4G Wi-Fi hotspot and 5 years of the basic OnStar plan.  And tucked behind the screen is a Qi wireless charging mat for compatible devices which does not include iPhone without an aftermarket case.  I love a heads-up display, particularly in sporty cars which allows me to keep my eyes on the road but Caddy's basic version now looks dim and low-res compared to say newer setups from Mercedes. And the driver assistive electronics are oddly packaged.  For instance this car comes standard with the vibrating Safety Alert Seat, Forward Collision Alert, Lane Departure Warning and Lane Keep Assist – yet leaves the most important feature – side blind zone alert – in an optional $3,000 package.
Though most Coupe buyers likely have other priorities, the rear seats are difficult to access because of poor seatbelt management and sit quite deep affording better legroom but at the same time squashing headroom.
This feature heavy, luxuriously stocked ATS 2.0T RWD Premium with no options stickers for $48,090.  All-wheel drive is also available.  Proudly displaying the new Cadillac crest and awesome LED light pipes, the Coupe is a welcome addition to the growing ATS family.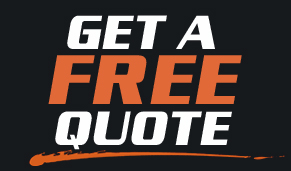 CLICK HERE to get a FREE ONLINE PRICE QUOTE for your NEW CADILLAC from a dealer near you. Absolutely NO OBLIGATION.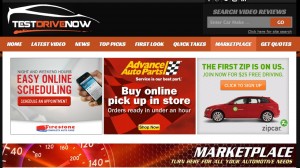 CLICK HERE TO FIND TODAY'S HOTTEST DEALS! TURN HERE FOR ALL YOUR AUTOMOTIVE NEEDS AND MORE.

CLICK HERE to LIKE TestDriveNow.com on FaceBook!