2015 BMW X4 xDrive35i VIDEO REVIEW
2015 BMW X4 xDrive35i VIDEO REVIEW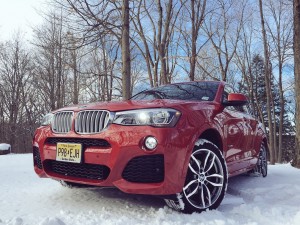 If there's one BMW in particular I've coveted more than any other in recent years it's the X6. I just love its coupe-like SUV styling and high-performance, which is why I find this all-new X4 so appealing.  Like a baby X6, it's got the looks and the moves without the big price tag.
Just when you thought BMW couldn't possibly concoct any more bodystyles, the U.S.-built X4 arrives in their increasingly crowded showroom for 2015.  Though they're a mouthful to say and absolutely meaningless to 90% of car shoppers, the trim levels are familiar to those in the know; starting with the xDrive28i fitted with a turbo-4 and priced from $47,150 and then for the sporty-minded, there's this model – the xDrive35i motivated by BMW's famous 3.0-liter twin-turbo inline 6.  Either way, there are 8 gears modulating power to all 4 wheels.  This top-trim X4 begins at just under $50,000 and like other BMW Sports Activity Vehicles is available in the base xLine and the racier M Sport line.  Of course, my tester is an M Sport plus so much more, adding the Driver Assistance, Lighting, Premium and Technology packages for an as-tested price of $61,350; about $10,000 less than a comparable X6.
I fell hard for the X4 this week, captivated by its sexier, coupe-styled roofline and the host of M Sport touches, such as these 19" Double Spoke wheels, shadowline trim, a muscular aerodynamic kit, M steering wheel, sport seats enveloped in Ivory White leather with red stitching and of course this Melbourne Red Metallic paint.  Though they share a wheelbase, which for comparison sake is nearly identical to an Audi Q5's, the X4 is actually longer than its traditionally-styled counterpart the X3 and sits lower to enhance its gotta' go appeal.  It can really jump to life, hitting 60mph in only 5.2 seconds; 1/10th quicker than the X3.  The compromise BMW asks you to make in exchange for the X4's swagger is in rear seat space and luggage volume – both of which take fairly substantial hits.  But other than wishing for more foot room, I had no problem getting comfortable back here – kids sit too low, however – and the nearly fold-flat seats with moveable tie-down cleats and other clever storage options affords more room than I would have thought.  At just less than 50 cubic feet, the X4's stuff it space even less than in a BMW X1.
With a sporty suspension setup and 300 horses on tap the X4 is a fun-sized SUV that understands that it's still a BMW. The xDrive system has put to good use this week as well with the all-season Goodyears able to find traction even in this heavy, wet snow we received. I wouldn't change a thing about the X4's drivability; it's effortlessly powerful, silky smooth in its operation and has a very comfortable ride quality.  The X4 is an excellent alternative to the X3.
The optional Dynamic Damper Control shocks imbue the X4 with BMW's hallmark softness while still being able to rip up your favorite road.  The different driving modes truly have distinguishing traits, ranging from the gas saving ECO PRO with a very smooth start/stop system and coasting function to improve mileage to the uninhibited Sport +, where shifts are exceptionally quick and the traction control backs off.  The engine is torquey and helps make great sounds and just like the engine, transmission and suspension, the steering is also affected by the mode you choose, getting heavier as you climb the ladder.  It's a wonderful driving experience and will certainly please those who want in on the small crossover craze but don't want to forgo a lively motoring lifestyle.  Even at 4,260 pounds, the X4 feels eager to turn and always energetic, leveraging the xDrive system's torque vectoring across the rear axle for improved cornering.  If you achieve the EPA numbers, gas mileage is impressive at 19mpg city/27mpg highway, on premium of course.
An easy step-in height leads to body hugging front seats and that more commanding view of the road SUV drivers love.  The aluminum trim looks great but I've grown tired of BMW's cabins in general and this one looks like every other with dated orange lighting and an infotaiment system that's till 50% more complicated than it has to be.  The features are cool with some stand-out apps like online search but their affinity to tiny little symbols is a fail.  Heads-up display is always welcome but I missed gotta' have it items like side blind zone alert.  It's a well-stocked, comfortable, quiet cabin but I'd love to see BMW get out of the 80s and really mix things up.  This X4 or the Audi SQ5?  Something to ponder while you're dreaming of your next hot SUV.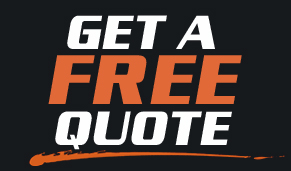 CLICK HERE to get a FREE ONLINE PRICE QUOTE for your NEW BMW from a dealer near you. Absolutely NO OBLIGATION.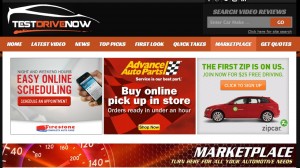 CLICK HERE TO FIND TODAY'S HOTTEST DEALS! TURN HERE FOR ALL YOUR AUTOMOTIVE NEEDS AND MORE.

CLICK HERE to LIKE TestDriveNow.com on FaceBook!

FOLLOW Steve Hammes on Twitter @DriveTimeVideos!
Tagged with:
2015
,
auto critic
,
BMW
,
latest video
,
reviews
,
road test
,
steve hammes
,
test drive
,
video reviews
,
X4
,
xDrive35i