2014 Infiniti Q70 3.7 AWD – Video Review
2014 Infiniti Q70 3.7 AWD – Video Review:
You may remember this luxury sedan as the Infiniti M, but after sweeping name changes last year it's now the 2014 Q70.  And as it awaits some big changes for next year, Infiniti's top-rung 4-door still has plenty to offer.
Infiniti recently took the wraps off the 2015 Q70, introducing a freshened exterior and a new long wheelbase version but that's not necessarily a reason to dawdle if it's the company's halo sedan you're craving right now.
This week I'm getting reacquainted with the 2014 Q70 3.7 AWD – the popular trim choice for those in the snow belt.  Rear wheel drive, V8 and a Hybrid version are also on the Q70 menu.  This car arrived on the scene in 2010 and has since struggled to garner the attention of the marketplace.  Exactly why that is I'm not quite sure.  Its windswept, swoopy design is certainly captivating.  The cabin's use of gorgeous, silver-powdered wood trim and premium leather is of the highest quality and the best the brand has ever produced.  And the powertrains certainly don't skimp on fast; this 3.7-liter V6 is rated at 330 horsepower and matches with a smart 7-speed automatic with sport and manual modes including Downshift Rev Matching for improved performance.  It weighs less than a BMW 535i xDrive, is more spacious and costs thousands less.  So what is it?  Perhaps gas mileage, which returns a thirsty 17mpg city/24mpg highway on premium but it's more likely a lack of consumer awareness, confused even more by the name change.
This AWD model is priced from $52,655 and mine is loaded.  There are 3 big packages – Premium, Deluxe Touring and Technology all geared towards a higher level of occupant comfort and high-end safety features.  But it's the $1,600 Performance Tire and Wheel group that's the most pervasive.
These optional 20" wheels and Potenza tires sure look great but they make a big impact on drivability and it's not all good.
Sized at 245/40R 20, these Bridgestone Grand Touring All-Season tires strive to provide enhanced steering feel but in exchange like to go their own way, slotting with road grooves thus causing the steering wheel to abruptly twitch off center .  It's fairly common in sports cars with wide, aggressive tire treads but it seems completely out of place here.  This 20" combo also affects ride quality, providing less road isolation than I'm comfortable with.  And this is without the optional Sport Package which goes further with a sport-tuned version of the double wishbone front suspension.
Despite an unusually high front seat position which can affect the sense of tight handling, the Q70 gets down to it when pushed and seems happy and eager to showcase its all-wheel drive grip, dynamic driving range and sport brakes.  I'm pleasantly surprised with the Q70's ability to hustle through the turns with nary a bit of sloppiness.
I've always loved the interior on this car and my 3 favorite features are the Japanese white ash wood trim, the Forest Air system and the Bose 16-speaker Surround sound system – all part of the $3,900 Deluxe Touring Package.
For a brand that's struggled with quality cabin builds, this one is fantastic.  I'm a sucker for the gentle breeze effects of the Forest Air system, and the tech – like Active Trace Control to enhance handling – is comprehensive.  I don't have the patience for the Eco Pedal however which is the most sedating gas-saving mode I've ever experienced.
As tested this Q70 stickers for $65,405; an Infiniti in search of willing audience.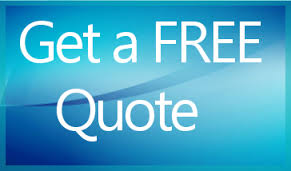 CLICK HERE to get a FREE ONLINE PRICE QUOTE for a 2014 Infiniti Q70 3.7 AWD from a dealer in your area. Absolutely NO OBLIGATION. 

CLICK HERE to LIKE TestDriveNow.com on FaceBook!

FOLLOW Steve Hammes on Twitter!