2014 FORD FIESTA – QUICK TAKES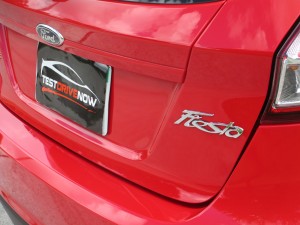 2014 FORD FIESTA – QUICK TAKES
Fuel efficiency and fun
The most dramatic and distinctive Fiesta to date will deliver impressive fuel efficiency, led by Ford's patented new 1.0-liter EcoBoost engine. This landmark engine, already selected for both the Popular Mechanics 2012 Breakthrough Award and Engine Technology International's International Engine of the Year award in Europe, is expected to deliver more than 40 mpg.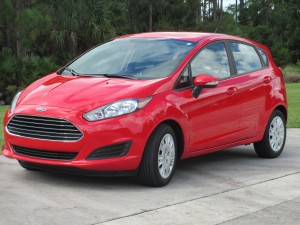 Fiesta will stand as a shining example of Ford's commitment to provide customers with the most fuel-efficient cars, SUVs and trucks.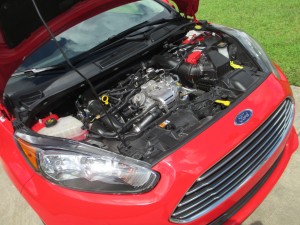 While the diminutive size of the 1.0-liter EcoBoost saves cash at the pump, it doesn't hold anything back on the road. At 123 horsepower for each liter of engine displacement (the engine's size), the 1.0-liter EcoBoost delivers more power for its size than a Lamborghini Aventador (at 108 horsepower per liter).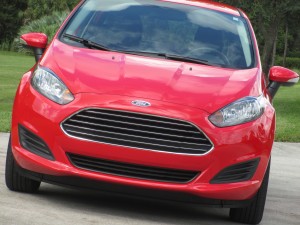 EcoBoost is fundamental to Ford's strategy to provide technologically advanced, high-output, smaller-displacement powertrains that deliver uncompromised performance and fuel economy. EcoBoost engines deliver fuel economy gains of up to 20 percent and reduction of CO2 emissions of up to 15 percent, compared with larger, less-efficient engines. Ford's leadership with EcoBoost has resulted in more than 125 patents on the technology.
Small is smart
In addition to its new EcoBoost engine, Fiesta boasts a best-in-class suite of technologies and features that give drivers the perfect blend of a connected world and an untethered driving experience.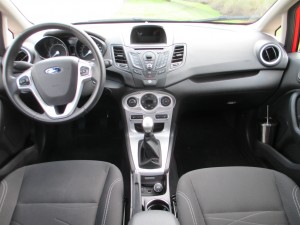 A new MyFord Touch® system with 6.5-inch touch screen that features enhanced voice control is now available, providing drivers more options than ever for navigation, communication and entertainment functions. Fiesta still features SYNC® AppLink™ capabilities pioneered on the first Fiesta, which allows drivers to access and control Ford-approved smartphone apps with voice commands and vehicle controls while on the go, helping them keep their hands on the wheel and eyes on the road. Turn-by-turn navigation remains part of SYNC Services.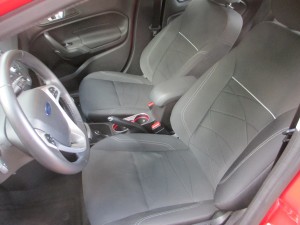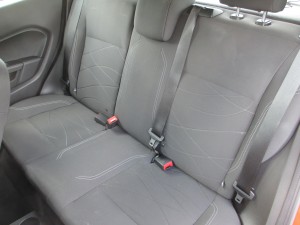 Ford's MyKey® is a new feature on Fiesta, which enables parents in particular to encourage safer driving and limit their teenagers' exposure to risk at the wheel. The system allows owners to configure maximum speed and audio volume limits. It also mutes audio until seat belts are fastened and ensures driver aids, safety systems and more vigorous alerts cannot be deactivated when used.
Built to excite the right-brain driver
Proving to be every bit as creative as its owner, the new Fiesta will offer custom exterior design graphics and sexy new color options. The redesigned exterior boasts a sporty new grille that reflects the new face of Ford.
I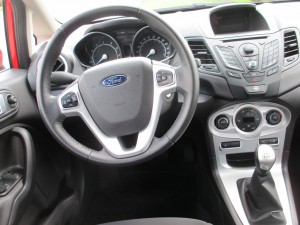 nside, things are just as expressive. The cell phone-inspired dashboard and available leather steering wheel and seats amplify the modern interior and entice drivers to get in the car and get on the move. A selection of ambient lighting options allows Fiesta drivers to set just the mood they want. Also available is a new Sony® HD audio/satellite radio with eight premium speakers for drivers to more fully appreciate their music.
Big on safety
Fiesta is a small car that is big on safety. It offers the following standard safety features:
AdvanceTrac® with electronic stability control
Dual-stage first-row airbags
Driver knee airbag
Side-impact airbags
Side-curtain airbags
Four-wheel Anti-Lock Braking System
LATCH (Lower Anchors and Tethers for Children)
Tire Pressure Monitoring System
Child-safety rear locks
Anti-theft engine immobilizer
Improved side-impact safety capabilities
Fiesta ST pushes performance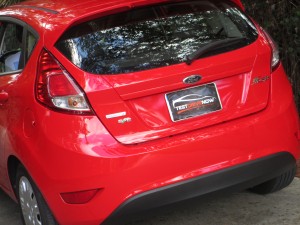 Fiesta ST is Ford's newest contribution to the world of hot hatches.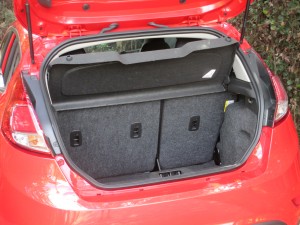 A new high-output variant of the award-winning 1.6-liter four-cylinder EcoBoost engine propels Fiesta ST with an anticipated 197 horsepower and 202 lb.-ft. of torque. In comparison, Mini Cooper S makes do with 181 horsepower and 177 lb.-ft., while Chevrolet Sonic RS produces 138 horsepower and 148 lb.-ft.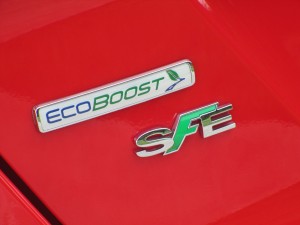 Unlike the competition, Fiesta ST doesn't simply look like a performance car; it's got the guts to back it up.
Fiesta ST may be born with racing DNA, but there's no price for that performance at the pump. Available exclusively as a five-door hatchback in North America and with a six-speed manual transmission, Fiesta ST is projected to achieve 26 mpg city, 35 mpg highway and 29 mpg combined.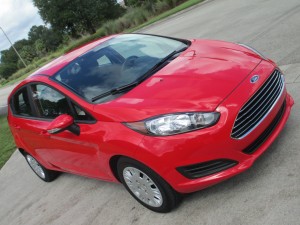 2014 FORD FIESTA  5-Door Hatch SE – QUICK TAKES as shown MSRP $$17,365.00.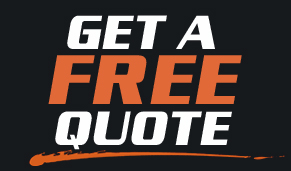 CLICK HERE to get a FREE ONLINE PRICE QUOTE for your NEW FORD from a dealer near you. Absolutely NO OBLIGATION.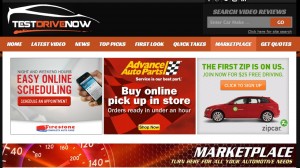 CLICK HERE TO FIND TODAY'S HOTTEST DEALS! TURN HERE FOR ALL YOUR AUTOMOTIVE NEEDS AND MORE.

CLICK HERE to LIKE TestDriveNow.com on FaceBook!

FOLLOW Steve Hammes on Twitter @DRIVETIMEVIDEOS!