2014 Dodge Viper SRT GTS VIDEO REVIEW
2014 Dodge Viper SRT GTS VIDEO REVIEW
So I just got off the phone with Russ Ruedisueli,  head of engineering at Chrysler Group's Street and Racing Technology division. He was giving me a primer on his most exotic creation yet; the Dodge brand's legendary flagship performance machine, the all new SRT Viper.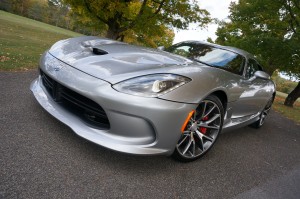 Dating back to its early 90s origins, I've now driven each of the 5 generations of Viper and ironically never once on a racetrack…which is a pity seeing as how that's its home turf. But there are plenty of those who only occasionally or maybe even never take their snake hot lapping or enter it into a competitive event.  So this review is for that person – and I'm blessed to live in an area with wonderful driving roads that allow for fun, safe tramping.
From that perspective, I've got the right Viper. This is the 2014 GTS which Dodge says is "fully prepared for touring duty" delivering a "more refined approach at harnessing the V-10's fury."  It's also the priciest of the 4 available Viper models, though not as costly as just a few months back.  A recent $15,000 price reduction brings the starting MSRP of this car to $111,980 including gas guzzler and destination.  If the GTS still bites your wallet too venomously, a base Viper starts at under $90,000.
From a pure design standpoint this Viper is so visually stimulating, assertive and sexy that it's just oozing with exotica. SRT was determined to keep the drive visceral but this Viper has attention to detail that elevates it far beyond its predecessors.
Fire up the aluminum 8.4-liter V10 and its 600 pound-feet of torque twists with a throaty thrashing that's as foreboding as it is loud. The hot pipes still run through the door sills and this Viper sits extremely low, so getting in and out requires the dexterity of an acrobat.  But it's in here where the newfound refinement is best spotlighted.  Did you ever think you'd see a Viper with an infotainment system like this?  But as far as the power driver's seat goes, I cannot find a comfortable position and the windshield is extremely narrow.
This Viper is indeed more refined, not only in its new cabin design but in the way it handles public roads. Though the word soft will never be used to describe any aspect of this car, there is a slightly gentler nature to its drive. Shifts are shorter and more precise; the steering is heavily weighted buy more connected and the massive rear tires feel even more entrenched. It's not a car you just jump into and feel completely at ease – it requires complete attention and some muscle to make it do what you want. But building confidence takes less time than it used to.
The carbon-fiber and aluminum skin is not only technically impressive but results in the best power-to-weight ratio of any Viper ever made. The entire car is also 50% stiffer than before and the GTS benefits from adjustable Bilstein shocks with street and race settings.  But who are we kidding?  With these steamroller 355/30ZR 19"rear tires the Viper makes small cracks in the road feel like canyons.  The 6-speed's gearing is such that it's not as happy lugging around town as you'd think and the gas pedal requires substantial travel before the V10 really pours on its 640 horsepower.  In that regard the Viper has a kind of on/off personality.  When you hammer though, be prepared.  You'll always want both hands on the wheel as much as possible because the Viper's tires have a tendency to go their own way and limiting wheelspin on takeoff requires practice.  Dodge says the Viper is capable of killing 60mph in the low 3s and I doubt don't that – but even with the new launch control feature I had trouble limiting smoke plumes so my best times were about a full second off.  And if you've got the room, the Viper will take you all the way to 206mph.  Brembo calipers and StopTech rotors terminate the speed as resolutely as I've ever experienced and the pedal has good feel.  Five stages of traction control include a Rain Mode on the GTS for more assured travel.  And the performance pages – an excellent feature on a number of Chrysler's high performance cars – provide a record of your prowess.  If you're interested, you'll be lucky if you get 15mpg.
As evidence that the Viper's allure hasn't worn off after all these years, this car was an attention magnet all week. Its new style is so unbelievably cool that you can have fun with the Viper just by starting at it.  The optional SRT hood bestows even more eye candy.  And yes, the added coddling of the GTS's feature-heavy interior makes for a more livable car and one worthier of its $114,000 as tested price. But all-in-all if you were to compare it to a tool, the Viper would still be a sledgehammer.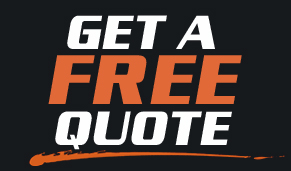 CLICK HERE to get a FREE ONLINE PRICE QUOTE for your NEW DODGE from a dealer near you. Absolutely NO OBLIGATION.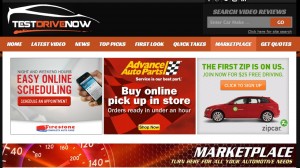 CLICK HERE TO FIND TODAY'S HOTTEST DEALS! TURN HERE FOR ALL YOUR AUTOMOTIVE NEEDS AND MORE.

CLICK HERE to LIKE TestDriveNow.com on FaceBook!

FOLLOW Steve Hammes on Twitter @DRIVETIMEVIDEOS!