2014 Chevrolet SS – Video Review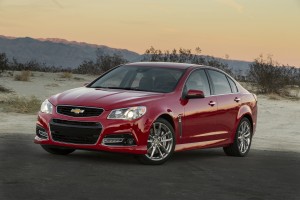 2014 Chevrolet SS – Video Review by Auto Critic Steve Hammes
The SS badge on a Chevrolet has long since stood for performance and in recent years we've seen it grace everything from 4-cylinder compacts to half-ton pickups.  But now the name stands alone on a car worthy of its heritage.  This is the rear-drive, V-8 powered Chevy SS. The irony can't be missed; an American company once renowned for its rear-drive spirit must now turn half a world away for such a platform.  GM continues to tap its Australian subsidiary Holden to build 2 cars; this SS and the Caprice Police car.  And though it's gone the Down Under route for other low-volume cars recently like the Pontiac G8, the announcement of Holden's manufacturing closing in 2017 means this is likely another car for aspiring collectors. You've got to go back to the likes of the '96 Caprice and Impala SS to find the last Chevys like this one.  And providing the muscle is a pretty cool hand me down from the previous gen Corvette; the LS3 6.2-liter V8 tuned for 415 horsepower and a matching amount of twist; an engine that also lives on in the Camaro SS.  A boisterous startup and a charmingly lumpy idle cue you in to its performance intentions.  Intricately designed front seats with a combination of leather, suede, red stitching and faux metal accents not only look the part but do their job of balancing a firm embrace and yielding comfort.  Grab hold of the thick, flat-bottomed wheel with paddle shifters and put the 6-speed auto into drive or over to the right for sport mode and you're ready for a driving experience that spans a wide dynamic range from German-stout bahn burner to a frolicking adolescent dressed in his Sunday best.  Everything about the SS feels solid, brawny and until provoked quite reserved.  With struts in the front and coil overs in the rear, the SS gets by without any of GM's electronically controlled damper tricks to deliver a buttoned-down ride quality that's focused on quickly killing body motion.  The steering has a substantial heft to it that knows on-center better than any car I can recall.  And despite its large car size, the SS plays smaller on the curvy road with an easily tractable manner and a traction control system fully overseeing the rear end – when desired.  It can be deactivated.  The power delivery is outrageously fast – hitting 60mph in about 5-seconds while making the kinds of sounds that Taurus SHO owners aren't familiar with.  And of course Brembo brakes are on board up front to provide stellar stopping power. There's a high degree of precision engineered into all of the driver controls that's instantly noticeable.  The ride is taut but not jarring.  And the LS3 has been left to keep its muscle car charms in a sedan that's just as at ease taking your wife out to a nice dinner as it is doing hot laps at the track. The cabin has a tactfully, performance-inspired design with the kinds of modern technologies you'd expect in a $40,000 car – like the user-friendly Chevy MyLink for all of your infotainment needs, the often overlooked security of OnStar and even a Chevy first – Automatic Parking Assist, that'll take you into either a parallel or perpendicular parking space by itself.  Other camera and radar-based goodies like forward collision alert, lane departure warning, side blind zone alert and rear cross traffic alert are all standard.  And the head-up display is a great safety feature in itself.  The passenger room is segment leading and big car space awaits at least 2 rear seat passengers while everybody's stuff fits nicely into the 17 cubic foot trunk.  If you're sensitive to noise, note that the staggered width 19" Bridgestone max performance summer use tires do generate a fair amount of drone though the exhaust does not. The biggest demerit I can give to the SS is in its styling; a bit too understated and Malibu-like for my tastes. Oh and one other thing – the $1,300 gas guzzler tax isn't too attractive either.  Rated at 14mpg city/21mpg highway, just be thankful that it'll run on regular.  Otherwise the SS comes in basically one easy order configuration for $45,770 – $900 more if you choose the sunroof.  Though not your classic beauty from the outside, Chevy has finally brought a Chrysler 300/Dodge Charger competitor to market for the loyal bowtie crowd.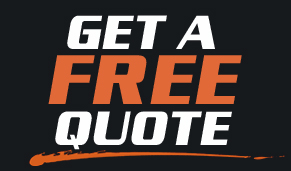 CLICK HERE to get a FREE ONLINE PRICE QUOTE for any NEW CHEVROLET from a dealer in your area. Absolutely NOOBLIGATION. 

CLICK HERE to LIKE TestDriveNow.com on FaceBook!

FOLLOW Steve Hammes on Twitter!