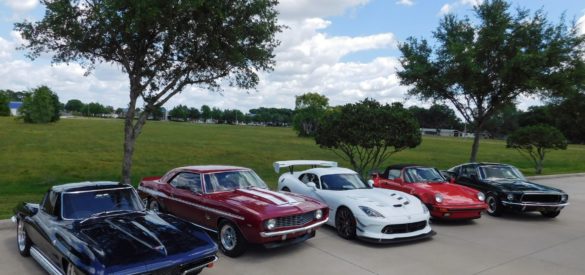 Following its record-breaking 2019 Scottsdale Auction, Barrett-Jackson, The World's Greatest Collector Car Auctions, announced today that it has sold out its docket for the 17th Annual Palm Beach Auction April 11-13, 2019 at the South Florida Fairgrounds. Setting a new record as the company's largest 3-day Palm Beach Auction to date, Barrett-Jackson has consigned over 600 vehicles, which cross the block ? nearly all at No Reserve.
"We've hit another exciting milestone in Barrett-Jackson history," said Craig Jackson, chairman and CEO of Barrett-Jackson. "This year's Palm Beach Auction will hit new highs with a record-setting 600-plus collector vehicles on the docket. The high caliber of vehicles we consigned in Scottsdale is continuing in to Palm Beach, thanks to our consignors and our hard-working, dedicated team of specialists. It's also a testament of the growing demand and vibrancy of this incredible hobby."
Barrett-Jackson will sell 16 vehicles, all at No Reserve, from the renowned William "Chip" Watkins Collection. Over the last decade, Barrett-Jackson has become a magnet for prominent collectors seeking to buy and sell vehicles. The Chip Watkins Collection features 16 vehicles, representing seven decades of automotive performance, including a including a 1958 Chevrolet Corvette Custom Roadster (Lot #748) featuring an LS2 engine, Corvette C4 polished suspension with coilovers, power disc brakes and a Dana 44 rear end.