ALL-NEW 2022 SUBARU BRZ MAKES GLOBAL DEBUT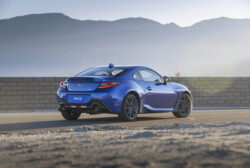 TDN NEWS: ALL-NEW 2022 SUBARU BRZ MAKES GLOBAL DEBUT
Sports Car Purity, Subaru DNA.
Subaru BRZ focuses on ultra-low center of gravity, low weight and pin-sharp handling.
New 2.4-liter naturally aspirated Subaru BOXER engine debuts with 228 HP.
Lightest rear-wheel drive 2+2 production sports car in U.S. market.
The all-new, rear-wheel drive 2022 Subaru BRZ sports car made its Global Debut today at the Thermal Club Raceway in Thermal, CA.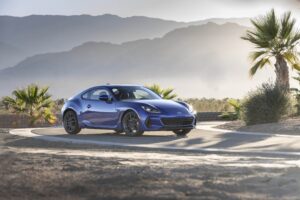 Subaru developed the all-new BRZ with the same fundamentals of sports car design that it used to create the original: low vehicle weight, an ultra-low center of gravity with precision steering and handling in an affordable 2+2 package.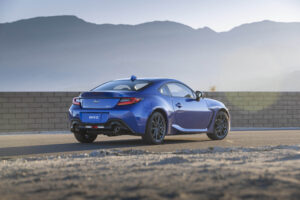 But for the 2022 model year, the BRZ features more power, better handling, improved styling, a 50-percent increase in torsional stiffness and a modern interior. A pure sports car with Subaru DNA.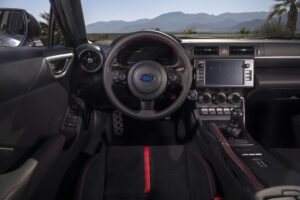 Running counter to the current trend of power over precision, the 2022 Subaru BRZ focuses on simplicity and fun.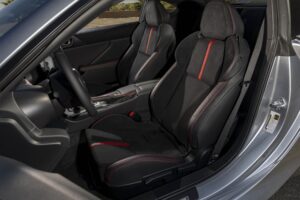 Designed to deliver an unmatched driving experience, the all-new BRZ features a new and more powerful 228 horsepower 2.4-liter horizontally opposed engine. Sitting low in the chassis, the Subaru BOXER's unique design allows the BRZ to achieve a Center of Gravity (CoG) even lower than the previous BRZ and on par with exotic hyper-cars.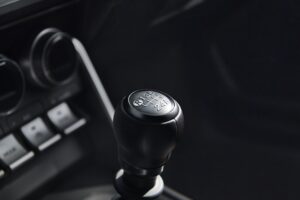 The ultra-low CoG is critical to delivering unrivaled handling, with a low polar moment and quick reaction to driver inputs. The 2.4-liter naturally aspirated engine redlines at 7,000 RPM and delivers a 15-percent increase in torque.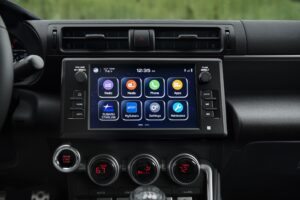 The 2022 BRZ will be offered in both Premium and Limited trims and is available with two transmission choices; a standard six-speed manual or an available six-speed automatic with a new Sport mode designed for more aggressive driving.
The new Sport mode allows for more rapid downshifts with automatic throttle blipping and utilizes yaw sensors to hold the transmission in a lower gear during hard cornering to maximize performance.
Production of the Subaru BRZ will be at Subaru's Gunma, Japan assembly plant. The BRZ will go on sale early fall of 2021.