2015 Acura TLX 2.4L VIDEO REVIEW
2015 Acura TLX 2.4L VIDEO REVIEW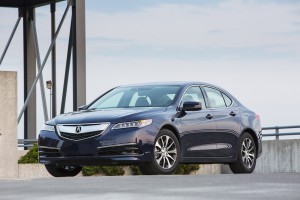 Ask any auto critic if they had to choose only one new Acura in recent memory to call their own and it would be the TL in a landslide.  So this all-new 2015 TLX, the TL's spiritual successor, has a lot of responsibility riding on its tires.
Though the bread is buttered with SUV sales at Acura these days, the 4th generation TL has been the brand's best-selling car with the TSX compact sedan and wagon fighting it out with the ILX for 2nd.  But now, the discontinued TL and TSX become 1 so to speak in the new TLX.  Kind of makes you miss a name like 'Legend' doesn't it?
Though this car shares the exact same wheelbase and a nearly identical trunk with the outgoing TL, it's shorter, lighter and offered with 4-cylinder power.  And that's the car I have here; the TLX 2.4 with the Technology Package, priced at $35,945.  The other choice is a 3.5-liter V6 with the option of Acura's next generation Super-Handling All-Wheel Drive, a full-time system which further uses torque vectoring between the rear wheels to help turn the car through a corner.   You can't get it with the 4-cylinder, but all front-drive TLX models comes standard with P-AWS, or Precision All-Wheel Steer, a setup that independently turns the rear wheels for greater agility and straight-line stability.  And to cap off the trifecta of Acura innovations, the TLX uses an 8-speed dual-clutch transmission equipped with a torque converter, a device typically reserved for true automatics.  The desired result is a best of both worlds scenario with improved gas mileage, better off-the line acceleration and smoother shifts.  The reality though is a little different, with its operation sometimes mimicking that of a CVT.  I've got to say it's a little odd and doesn't enhance the TLX experience.
I want to like this car, I really do.  But each time I think we're starting to hit it off something changes my mind and the usual culprits are this underpowered engine and weird acting transmission.  A quick test drive a couple of months back in the all-wheel drive V6 model had me quite impressed but this car leaves virtually no impression at all.  Like the brand as a whole, the TLX longs for some excitement – either visually or from behind the wheel – and in this 2.4 liter model, it just doesn't happen.
The 206 horsepower, 182 pound-feet of torque motor and DCT combo leads to excellent fuel economy of 24mpg city/35mpg highway, though on premium gas.  But Acura's marketing of the TLX is all heart pounding and racy and that's not really what this car is about.  It's quiet, comfy, and softly sprung – not unlike a Lexus.  The IDS button, short for Integrated Dynamic System lets you toggle through ECON, Normal, Sport and Sport + modes and the later two invigorates the car by enhancing the throttle, transmission and power steering.  It's competent at sporty driving but doesn't exactly move the needle.
This 2.4 liter model has the optional tech package featuring AcuraLink – a subscription service with various levels of safety and convenience offerings depending on your budget. There's an associated smartphone app for things like Aha music integration and more. Siri Eyes Free is here too allowing voice commands to work your iPhone. But this 2 screen interface is something Acura needs to reconsider.
The Tech Package also invites the hi-fidelity, 10-speaker ELS Audio System with HD Radio, and a host of camera- and radar-based safety features such as Lane Keeping Assist, Blind Spot Information and Forward Collision Warning.  It also provides perforated leather seats.  Though too familiar looking for my eyes, the TLX provides premium-level spaciousness, comfort and amenities for up to 5.
The 2.4 and 3.5 TLX models are very different animals and perhaps that's a smart marketing move for Acura, appealing to a broader audience.  But if you're considering this particular car, I recommend cross-shopping an ILX 6-speed manual which offers more enjoyment from behind the wheel.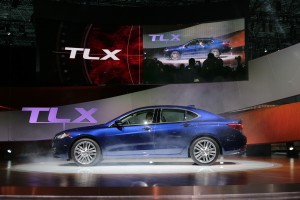 CLICK HERE TO WATCH AUTO CRITIC STEVE HAMMES' FIRST LOOK AT OF THE 2015 ACURA TLX.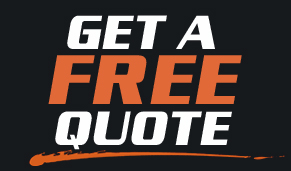 CLICK HERE to get a FREE ONLINE PRICE QUOTE for your NEW ACURA from a dealer near you. Absolutely NO OBLIGATION.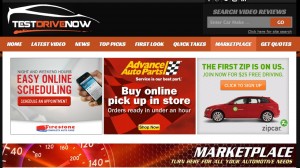 CLICK HERE TO FIND TODAY'S HOTTEST DEALS! TURN HERE FOR ALL YOUR AUTOMOTIVE NEEDS AND MORE.

CLICK HERE to LIKE TestDriveNow.com on FaceBook!

FOLLOW Steve Hammes on Twitter @DriveTimeVideos!