2014 Jaguar XKR-S GT – First Look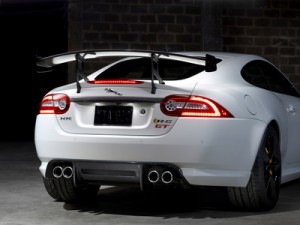 2014 Jaguar XKR-S GT – First Look:   If you've been vacillating about purchasing a Jaguar XK you'd better get off the fence.  2014 is the last model year for the British automaker's drop-dead gorgeous grand tourer.  And if you crave exclusivity Jaguar has got you covered.  The new XKR-S GT is a track-ready, street legal version of the XK Coupe developed by the company's in-house specialty vehicle group.  How rare is it?  Just 30 cars have come to North America and only 25 of them arrived in the U.S.  Jaguar says it's the most extreme iteration of the R Brand's performance focus, with every design element initiated to enhance aerodynamic down force creating as much high speed stability as possible.  With its lightweight aluminum structure and a 550-horsepower 5.0-liter supercharged V8, speed is its game reaching 60mph in just 3.9-seconds with a top-speed of 186mph.  A wider front track, faster steering, adaptive dampers, an active exhaust system, wider tires and a mammoth sized carbon ceramic brake system differentiate the GT from its little brother.  A 6-speed automatic with paddle shifters works the gears.  Offered exclusively in Polaris White, the XKR-S GT is priced at $174,000.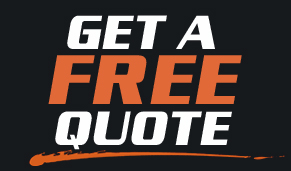 CLICK HERE to get a FREE ONLINE PRICE QUOTE for your NEW JAGUAR from a dealer near you. Absolutely NO OBLIGATION.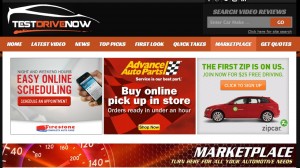 CLICK HERE TO FIND TODAY'S HOTTEST DEALS! TURN HERE FOR ALL YOUR AUTOMOTIVE NEEDS.

CLICK HERE to LIKE TestDriveNow.com on FaceBook!

FOLLOW Steve Hammes on Twitter!