2014 Jaguar XJR VIDEO REVIEW
2014 Jaguar XJR VIDEO REVIEW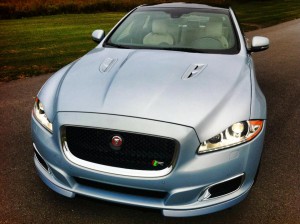 Some find this concept as strange as a sport truck or a high performance SUV. But once you drive this incredibly fast and agile big Jag you'll fully understand why the XJ deserves an R.   Whether it's AMG, M, S, R or some other assortment of letters, most manufacturers offer their customers a high-performance variant of their mainstream machines. For those of you contemplating a Jaguar purchase, the R models get the heart beating just that much faster.  Supercharging is the name of the go-faster game at Jaguar and nearly every car they sell has one.  In particular, the R models come stuffed with a 5.0-liter V8 boosted to generate 550 horsepower and 502 pound-feet of torque.  Then, that power is harnessed by an 8-speed automatic transmission with sport mode and paddle shifters driving the rear wheels.  And no matter in which car it's utilized, it's a powertrain that wholeheartedly satisfies rapid motoring and makes the Jaguar perform more like a cheetah.  This new for 2014 XJR for instance is cable of a 0-to-60mph time of 4.4-seconds despite being the largest car in their lineup.  And let me tell you, it feels even faster than that.   Replacing the XJ Supersport is the XJR – available, like this one, in standard wheelbase or in long wheelbase form. This is Jag's new flagship model and it's an absolute beauty.  Since joining the market in 2011, the XJ's new design has been a bit polarizing but I absolutely love its unique style.  And here on the XJR it receives the edginess of multiple aerodynamic additions, gloss black grille with chrome surround and red brake calipers tucked in behind the 20" grey finish wheels with staggered width Pirelli P Zero tires specifically designed for the XJR and priced at over $1,600 for a set of 4.  Though there's a Winter mode for greater capability in low-grip conditions you're still going to need snows.   And how about this captivating Osmium Blue metallic paint?  Unfortunately you won't find it on the U.S. build menu but 11 other hue choices await.   In the realm of upper echelon executive sedans, the XJ stands apart. It's less business and more after party. It has a sensual side its competitors can't match and it feels more exclusive. Give it the R treatment and now you've added another layer to its personality; one with a refreshing irreverence for the status quo.   The chassis systems all have been calibrated to augment the XJR's improved handling characteristics, such as Dynamic mode with a Trac DSC setting for greater performance latitude, an active rear differential for better cornering ability, enhanced steering feel and continuously variable shocks tuned for both the road and the track. The transmission plays right along with Corner Recognition, sensing when you're negotiating a curve and holding the gear until exit.  The primarily aluminum body and lack of all-wheel drive components mean it's by far the featherweight of its class so it drives smaller than it appears.  And its sound is distinctly Jaguar with a loud roar upon take-off.  The ride is supple and the XJR as a whole is executive sedan quiet and inclusively comfortable.  It is a phenomenal car to drive for either work or play.  Gas mileage is rated at 15mpg city/23mpg highway.   My XJR tester is enhanced with the Illumination package adding blue accent lighting to the interior and radar-based adaptive cruise control for an as-tested price of $120,895. Even in regular wheelbase form, the XJR's dimensions are impressive and the design is particularly sensuous and uncluttered for a car of this ilk.  But some of that has to do with the lack of depth afforded by the infotainment system which trails Audi's MMI system in richness and features.  It's also slow to react.  No Wifi, Google Maps or telematics here.  And speaking of Audi, they sell a faster, less expensive, more fuel efficient all-wheel drive car called the S8 that's a thorn in Jag's side, though the XJR provides a bit more space all around.  But there's no doubting Jaguar has something special here that a select few will surely enjoy.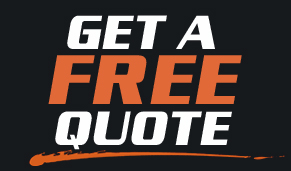 CLICK HERE to get a FREE ONLINE PRICE QUOTE for your NEW JAGUAR from a dealer near you. Absolutely NO OBLIGATION.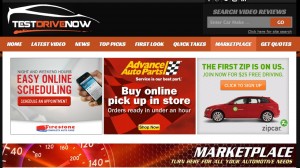 CLICK HERE TO FIND TODAY'S HOTTEST DEALS! TURN HERE FOR ALL YOUR AUTOMOTIVE NEEDS AND MORE.

CLICK HERE to LIKE TestDriveNow.com on FaceBook!

FOLLOW Steve Hammes on Twitter @DRIVETIMEVIDEOS!