2015 MINI Cooper Hardtop 4 Door FIRST LOOK
2015 MINI Cooper Hardtop 4 Door FIRST LOOK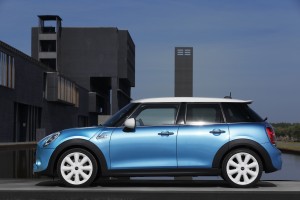 It's not as if MINI hasn't done 4-doors already; they crossed that bridge back in 2011 with the introduction of the SUV-like Countryman. But for those who seek the convenience of 2 additional doors with a more traditional MINI look there's this; the all-new 2015 Hardtop 4 door.  The body has been lengthened by over 6 inches and the rear seat now accommodates up to 3 with greater head and shoulder room while limiting the weight gain to 145 pounds.  Luggage space also receives a small boost with the advantage of a 60:40 split fold rear seat.  Premium features adorn this latest Cooper variant such as available LED headlights, a panorama glass roof and a number of driver assistance features including Head-Up-Display.  Powertrain configurations follow the formula of the 2 door model, starting with a super-efficient turbocharged 3-cylinder engine producing 134 horsepower and rising to a spirited 189 horsepower turbo-4 in the Cooper S 4 door.  A 6-speed manual transmission is standard while a 6-speed automatic is available for all variants.  MINI Driving Modes allows for a precisely tailored driving experience while optimized suspension technology aims to deliver a go-kart feeling that's just as intense as in the 2 door.  Pricing starts at $22,300 including destination – a $1,000 premium over the Cooper 2 door.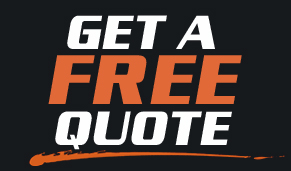 CLICK HERE to get a FREE ONLINE PRICE QUOTE for your NEW MINI from a dealer near you. Absolutely NO OBLIGATION.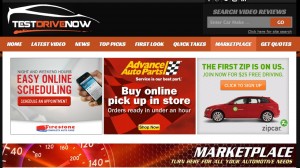 CLICK HERE TO FIND TODAY'S HOTTEST DEALS! TURN HERE FOR ALL YOUR AUTOMOTIVE NEEDS AND MORE.

CLICK HERE to LIKE TestDriveNow.com on FaceBook!

FOLLOW Steve Hammes on Twitter @DRIVETIMEVIDEOS!