2015 Dodge Challenger SRT Hellcat – First Look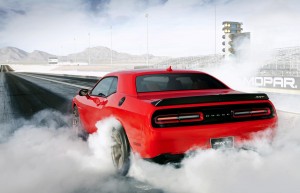 2015 Dodge Challenger SRT Hellcat – TestDriveNow.com First Look:
The new 2015 Dodge Challenger lineup features a wide array of performance, personalization and comfort enhancements, further accelerating my favorite muscle car into the future.  But no other Challenger model grabs the spotlight like this one.  With an obscene 707 horsepower, the new SRT Hellcat sends shockwaves through the enthusiast world.  Powered by an all-new 6.2-liter version of the brand's iconic HEMI V8, this supercharged savage can blister the ¼ mile in an NHRA certified 10.8 seconds at 126 mph on drag radials, working through a standard 6-speed manual or optional ultra-high performance 8-speed automatic.  These credentials not only make the Hellcat the most powerful Challenger ever, but the most power muscle car ever.  The only part that isn't exotic about the stats is the price.  With a starting price of $60,990 including destination and gas guzzler tax, the Hellcat is the most affordable 700+ horsepower car in America and offers the most horsepower per dollar.  Adaptive damping Bilstein shocks with track mode, oversized Brembo brakes and optional 20" Pirelli P-Zero 3-season tires harness the massive output.  As for the valet?  Make sure to give him the black key fob which limits the engine to 500 horsepower.  With Challenger sales setting an all-time record in 2013, these new models will surely continue to fan the flame.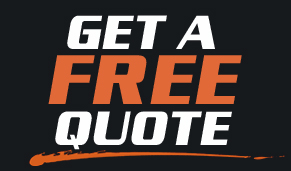 CLICK HERE to get a FREE ONLINE PRICE QUOTE for your NEW DODGE from a dealer near you. Absolutely NO OBLIGATION.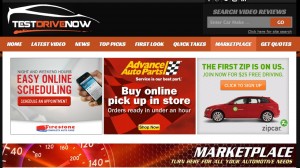 CLICK HERE TO FIND TODAY'S HOTTEST DEALS! TURN HERE FOR ALL YOUR AUTOMOTIVE NEEDS.

CLICK HERE to LIKE TestDriveNow.com on FaceBook!

FOLLOW Steve Hammes on Twitter!