2015 Ford F-150 FX4 VIDEO REVIEW
2015 Ford F-150 FX4 VIDEO REVIEW
It's the most abundant metallic element in the earth's crust, it's known as the lightweight alternative to steel and when it comes to the all-new 2015 Ford F-150 it seems it's all anyone wants to talk about.  It is aluminum, of course and its pioneering use to build this pickup truck has raised eyebrows in the industry.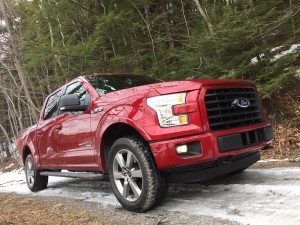 Working with aluminum to mass produce vehicles isn't an easy process.  Niche automakers like Jaguar and Land Rover use it extensively, but to churn out aluminum-bodied F-150s in huge numbers; it's a bold move by Ford which has required extensive retooling of their factories and significant investments in new technology.  So why do it?  Just like everyone else, Ford is eagerly pursuing weight savings in the name of fuel economy and depending on which of the hundreds of available F-150 configurations chosen, the use of aluminum results in an up to 700lb. drop.  In this instance, with the turbocharged V6 and 4-wheel drive, Ford was able to pick-up another 2mpg, though real-life mileage will certainly vary.
The 3.5-liter EcoBoost is a really sweet engine because it's both torquey and refined, making this lighter F-150 feel even quicker without any of the crudeness of a typical truck engine.  It can get the job done too, able to tow more than any of the other 3 available motors, including the V8.  It's rated at 17mpg city/23mpg highway which is even better than a Toyota Tacoma.  It drives with all of the smoothness of a $50,000 truck, too, nimbler and easier to stop.
The only negative, so far, I can tell about the aluminum body is that these doors never shut on the first try.
This particular SuperCrew with the short box is now capable of over 11,000 pounds towing with max payload of nearly 3,000 pounds – both mighty numbers with a hat tip to good 'ol aluminum.  This EcoBoost engine with 365 horsepower and 420 pound-feet of torque is favored by F-150 shoppers though the all-new 2.7-liter version will certainly be grabbing some attention.  Every engine is mated to a 6-speed auto with identical gearing with up to 3 axle ratios, and this one here has tow and sport modes.  Equipped with the optional FX4 Off-Road Package with underbody protection, specific shock tuning, a locking rear axle and hill descent control, this truck is poised under pressure with the optional 20" Hankook all-terrain tires keeping a firm grip.  I'm amazed at how remarkably smooth it remains over the rough stuff while at the same time is completely at ease performing more routine jobs…both expectations of today's high-end trucks.  To that end, my F-150 starts as a rather plebian XLT trim but keeps adding goodies which take it to that uptown truck place.  Some of the new and notable include LED Side-Mirror Spotlights, the reimagined tailgate step with an integrated handle allowing for a flat work surface, BoxLink – providing an interchangeable cargo management system, the seamless sliding rear window, the Smarter Trailer Tow Connector alerting the driver to any malfunctioning lights and of course, the feature-laden MyFord Touch system with navigation including plenty of USB and other connection points.  On the flipside, items I would have expected to see here such as Smart Key, power folding mirrors, auto climate control, a dampened tailgate and a bedliner are not included in this tester's $51,160 as tested price.  Base MSRP of this extra-large SuperCrew V6 EcoBoost 4X4 is $42,615.
As a work truck, Ford punished this F-150 with an unprecedented level of brutal testing prior to its release and its higher-strength steel frame and aluminum body proved to be up to the task.  It is possible that the cost to insure this truck may go up and it's true that less than 10% of all independent shops are certified to work on aluminum collision repair, though Ford says these aluminum panels are even more dent and ding resistant than the outgoing F-150. Either way, I experienced nothing but complete competence with the entire truck during my week.
And from an everyday, family use perspective, the enormous rear seats, quiet cabin and SUV-like ride mean it can be an all-in-one transportation solution.  The tech is great, as well.  There's no doubt – Ford's gamble will pay off here but not to be lost, is the fact that under the aluminum skin is one heck of truck.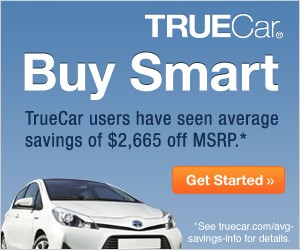 CLICK HERE to get your TRUECAR SAVINGS CERTIFICATE for your new FORD. Absolutely NO OBLIGATION.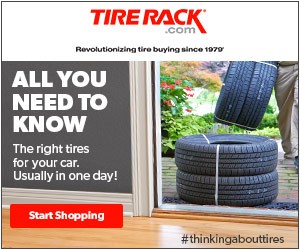 CLICK HERE TO FIND THE BEST DEAL ON TIRES FOR EVERY MAKE AND MODEL CAR, TRUCK OR SUV. SPECIAL DISCOUNTS FOR TESTDRIVENOW FANS.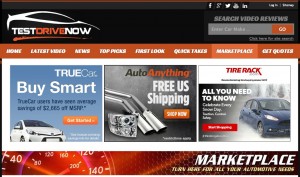 CLICK HERE TO FIND TODAY'S HOTTEST DEALS FOR ALL YOUR AUTOMOTIVE NEEDS.

CLICK HERE to LIKE TestDriveNow.com on FaceBook!

FOLLOW Steve Hammes on Twitter @DriveTimeVideos!
Tagged with:
2015
,
4X4
,
EcoBoost
,
f-150
,
Ford
,
FX4
,
latest video
,
reviews
,
road test
,
steve hammes
,
SuperCrew
,
test drive
,
trucks